My lovely client, Pauline, wanted a ring created for her daughter's 40th birthday, with and opal and two peridots which are the birthstones of her daughter's three children.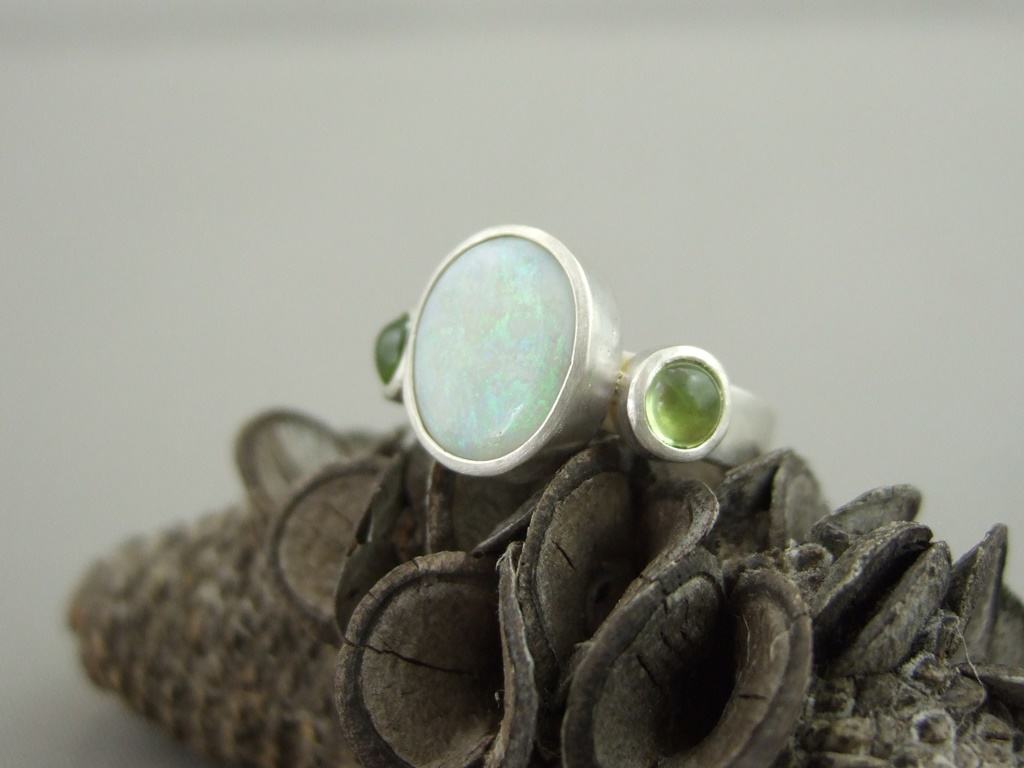 She asked if I could use an opal cabochon that she had. I was happy to do that!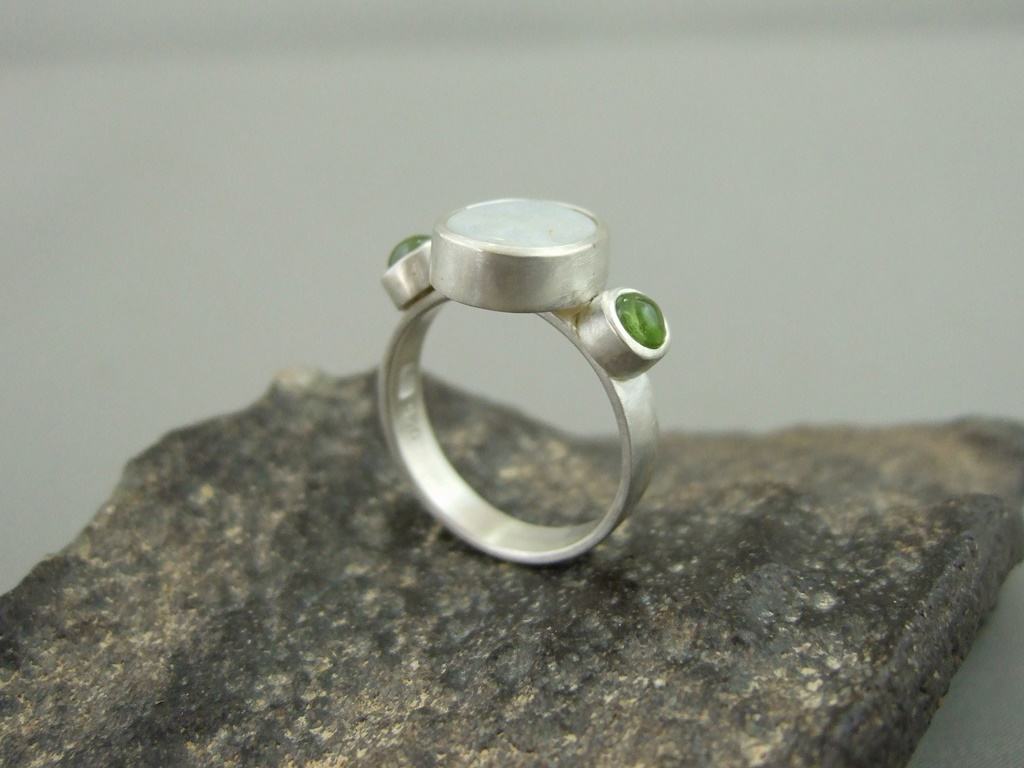 I got in some tiny peridots, and we designed the ring together.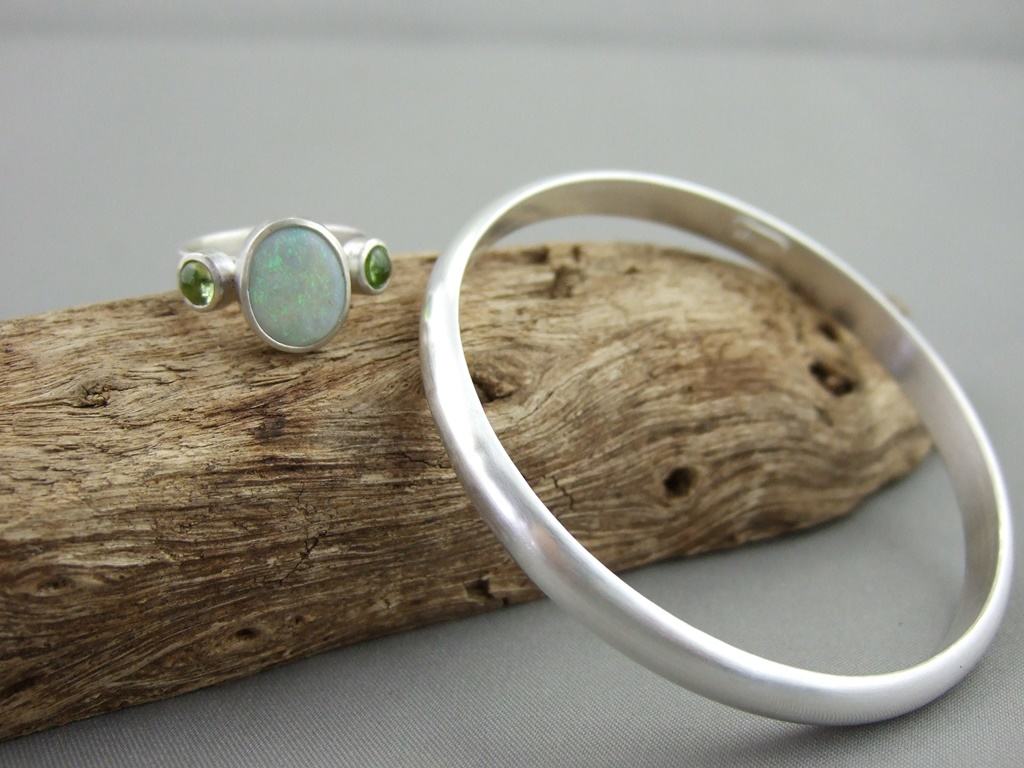 Pauline asked if I could make a simple silver bangle to pair with the ring. What a lovely gift!