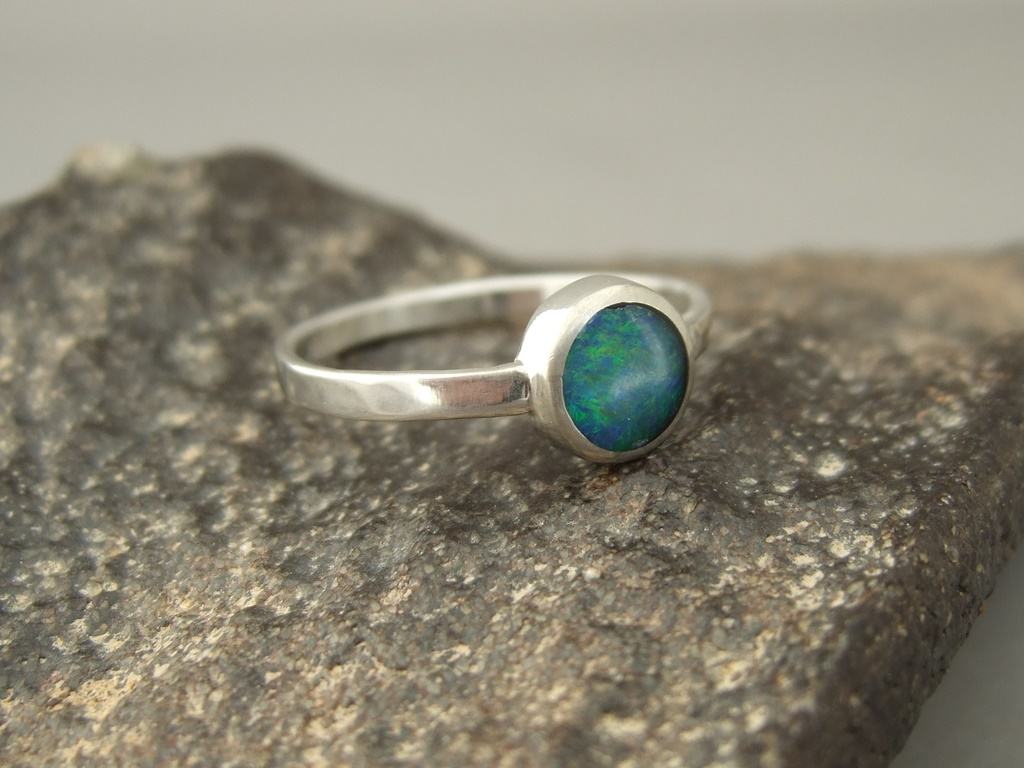 One of my dear besties prefers a thinner smaller ring to my usual style, so as I was wondering what to make her for her birthday, I suddenly thought of this lovely opal that I bought a while ago. I loved it, but hadn't found the right design for it.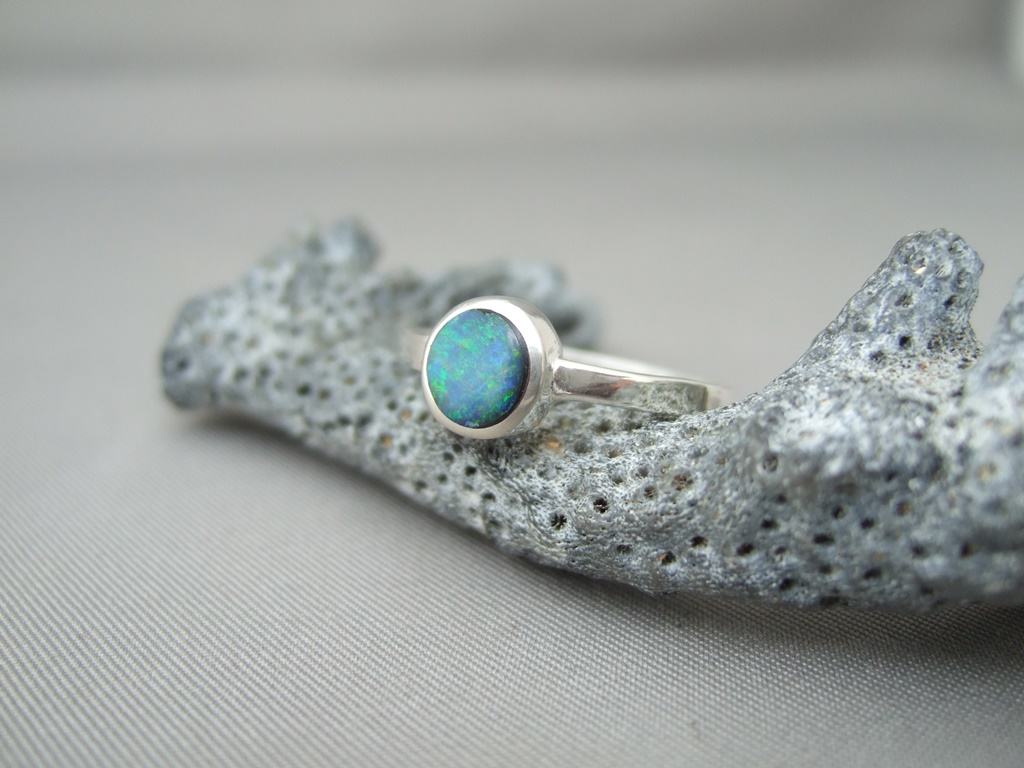 Suddenly it was clear! I created a fine setting for it, and mailed it off to my bestie.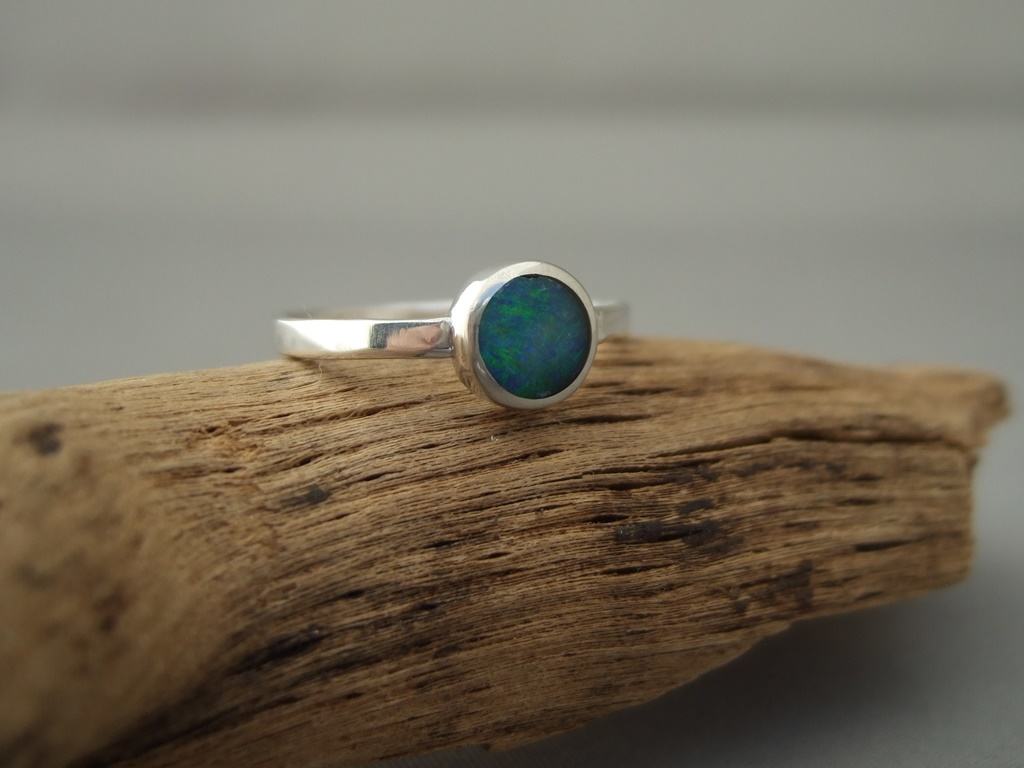 I hope she continues to love it and enjoy wearing it! Happy birthday dearest Soph!