A comment was left on a picture of a custom ring I posted on Facebook that I had created. The commenter said she had seen someone wearing the ring in the place where she works! I was so surprised and pleased.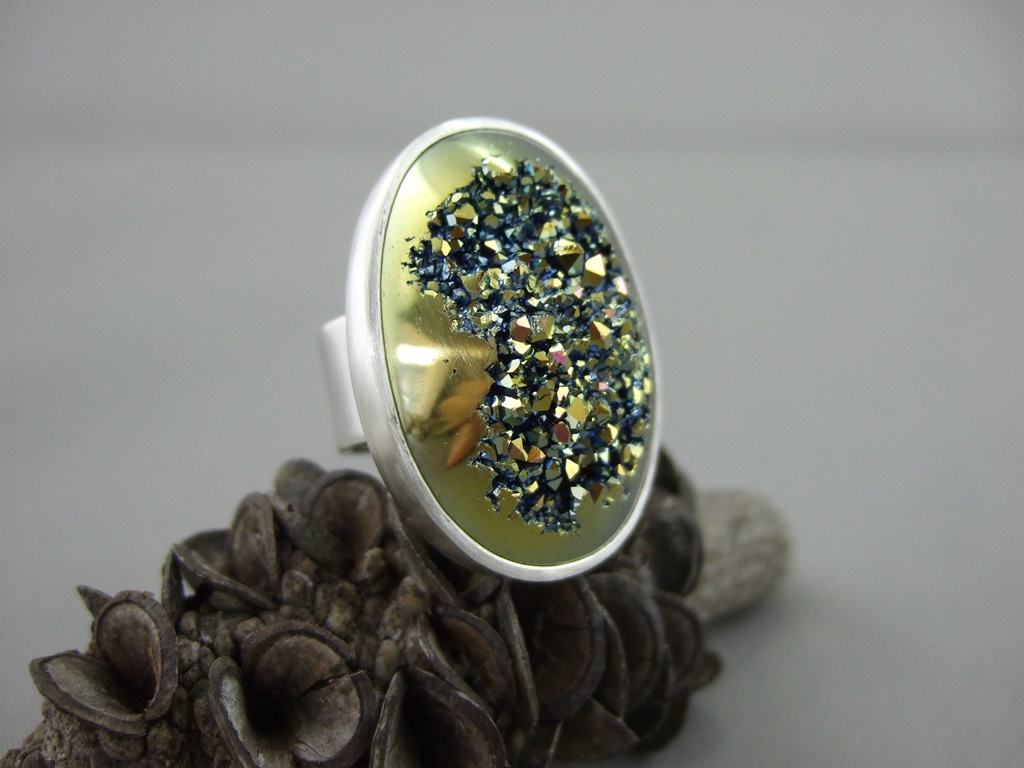 That lovely commenter went on to arrange for me to create her a couple of custom pieces, one of which is this gorgeous titanium drusy agate ring.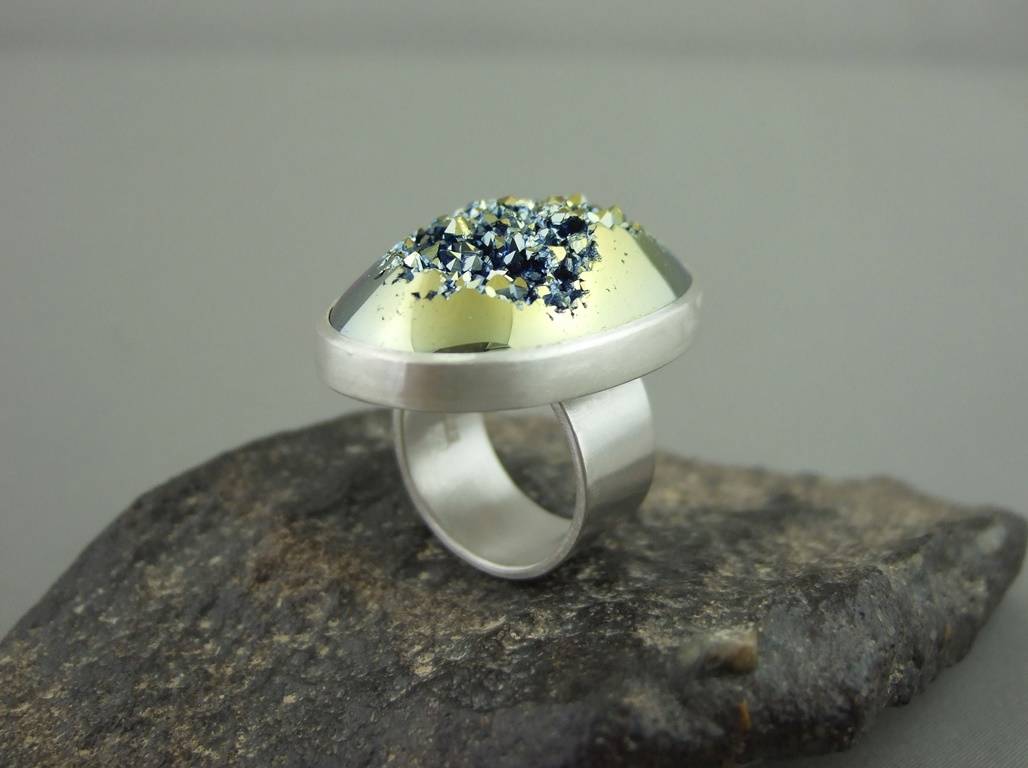 The drusy has been treated (see my blog posts about treatments here), and I think it is just stunning. Maybe you'd like your own ring made with a similar stone? Let me know!