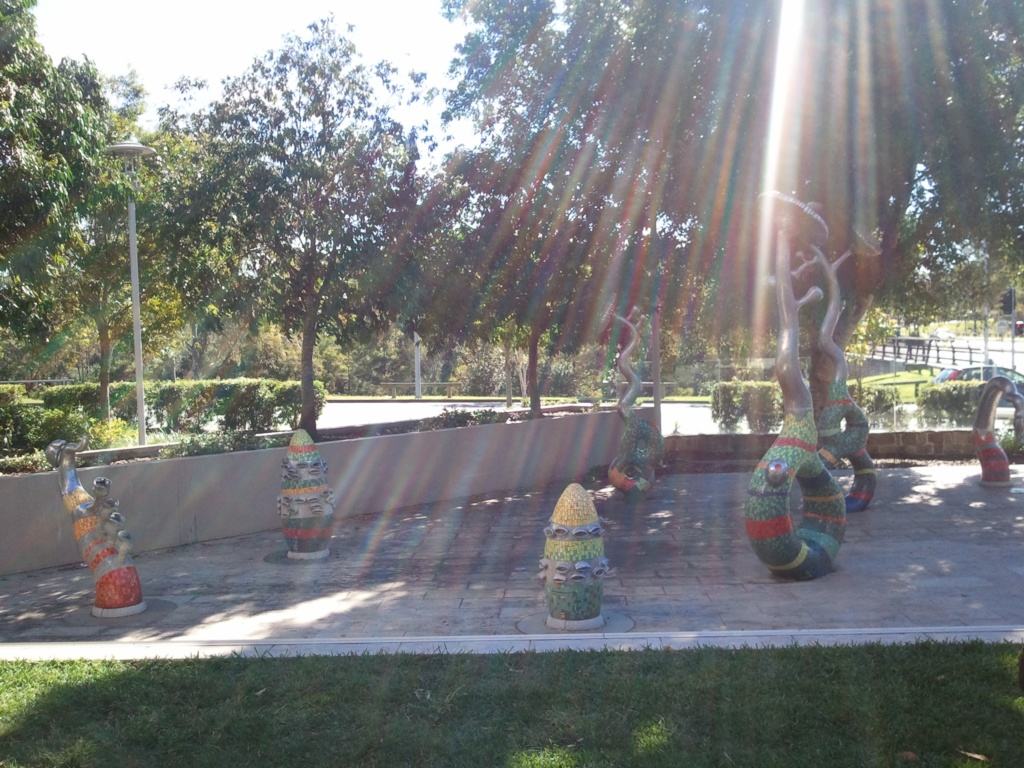 Outside the Chermside Westfield Shopping Centre, there is the most fabulous art installation. I fell in love with it as soon as I saw it.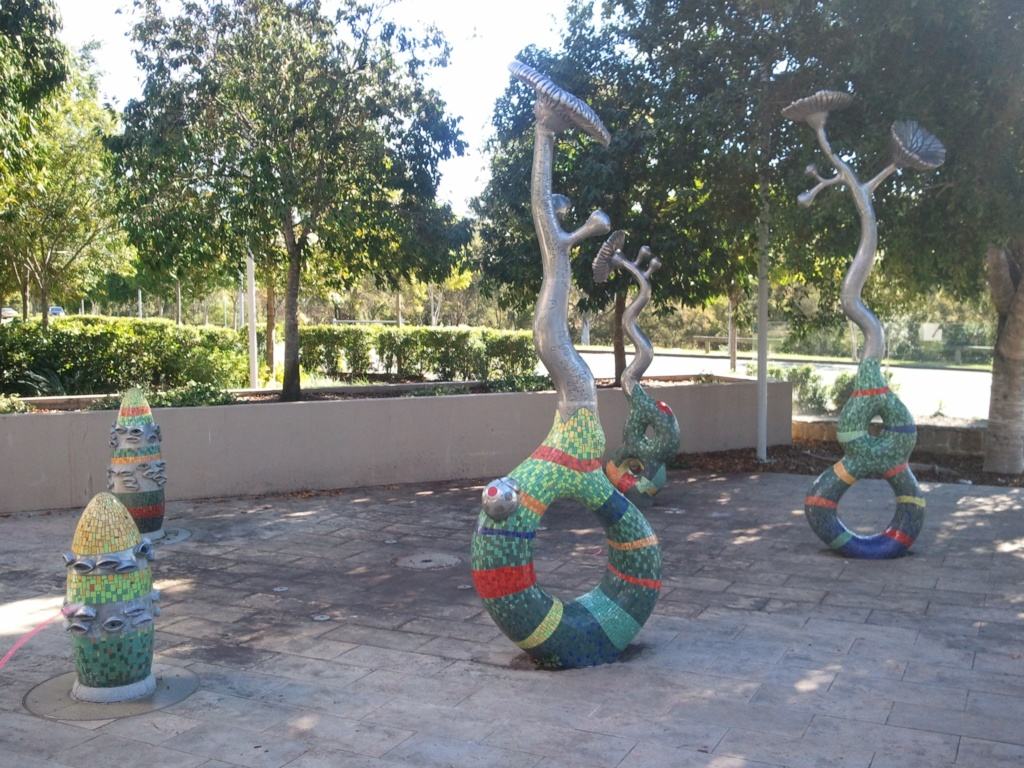 Each piece is a combination of beautifully sculpted metal and wonderfully colourful mosaic tiles.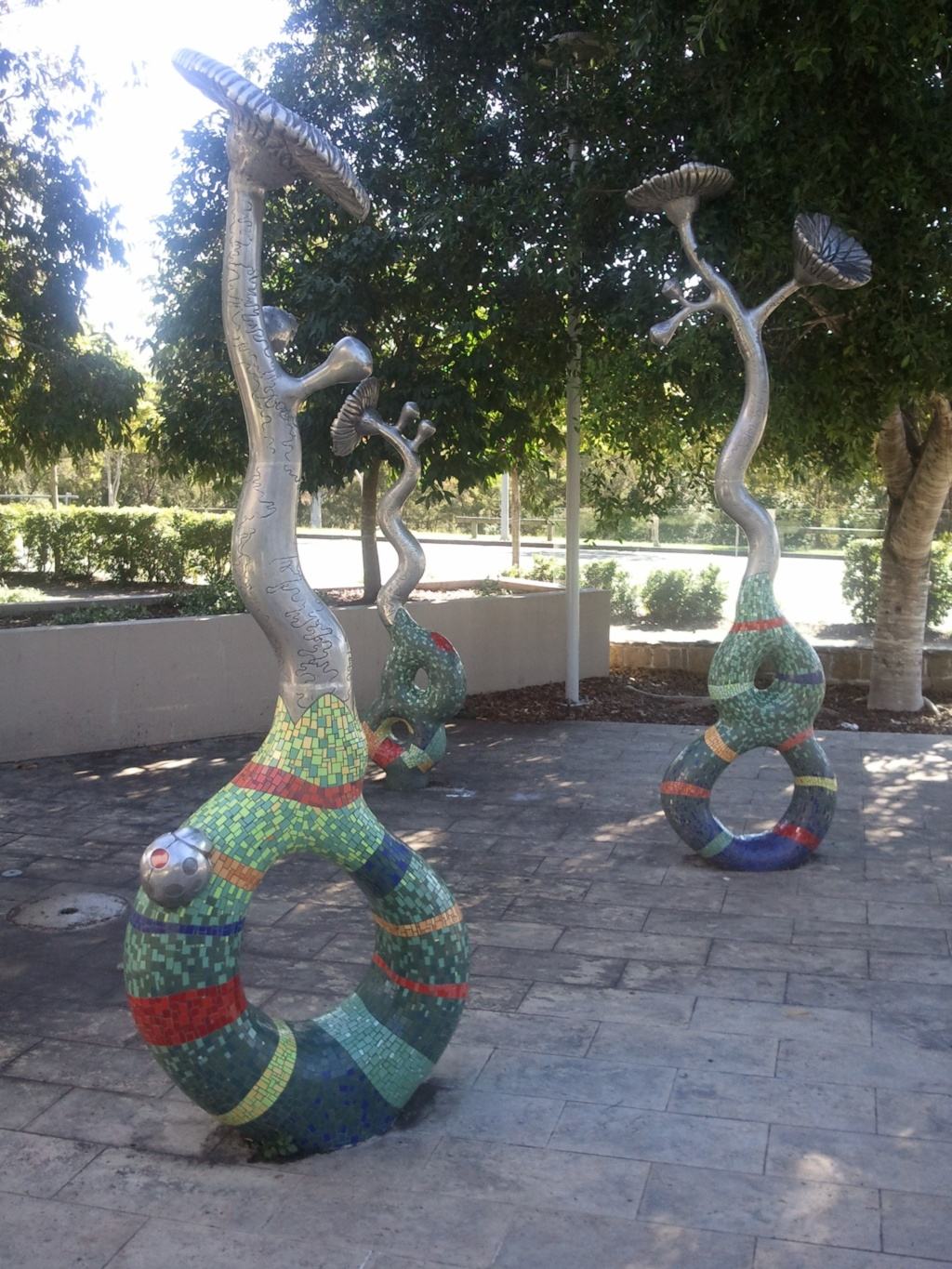 These are so obviously life forms of the most unusual and exquisite type!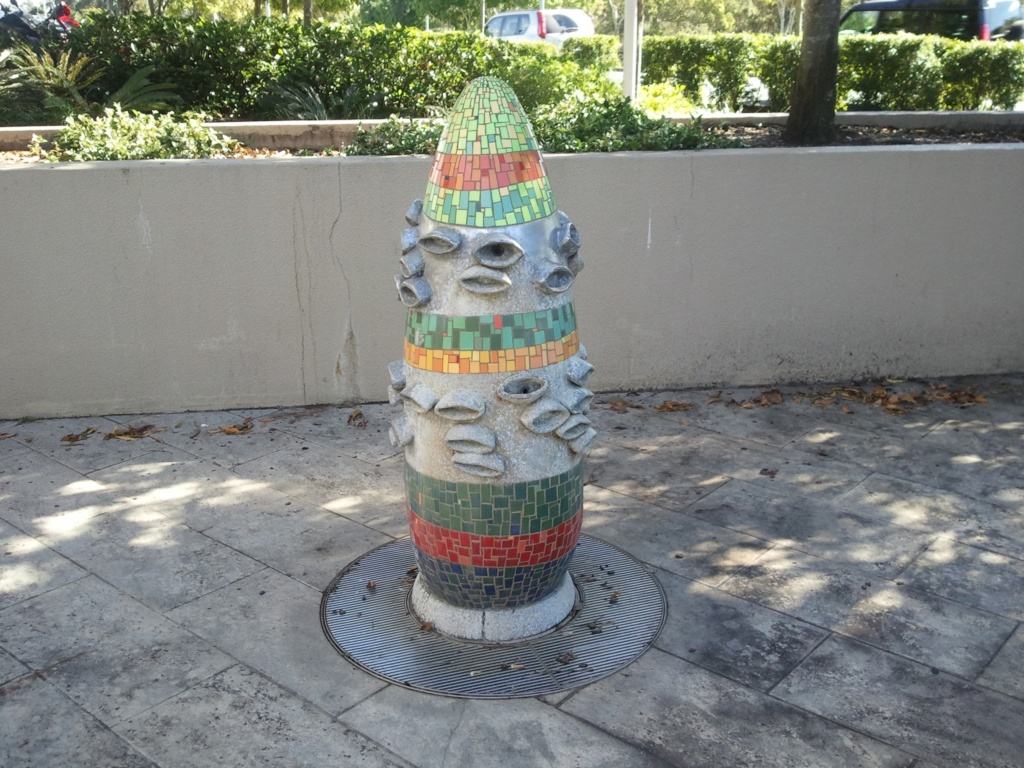 I see flowering gumnuts and banksia, scribbly bark and ladybeetle, all blended into these magnificent artworks.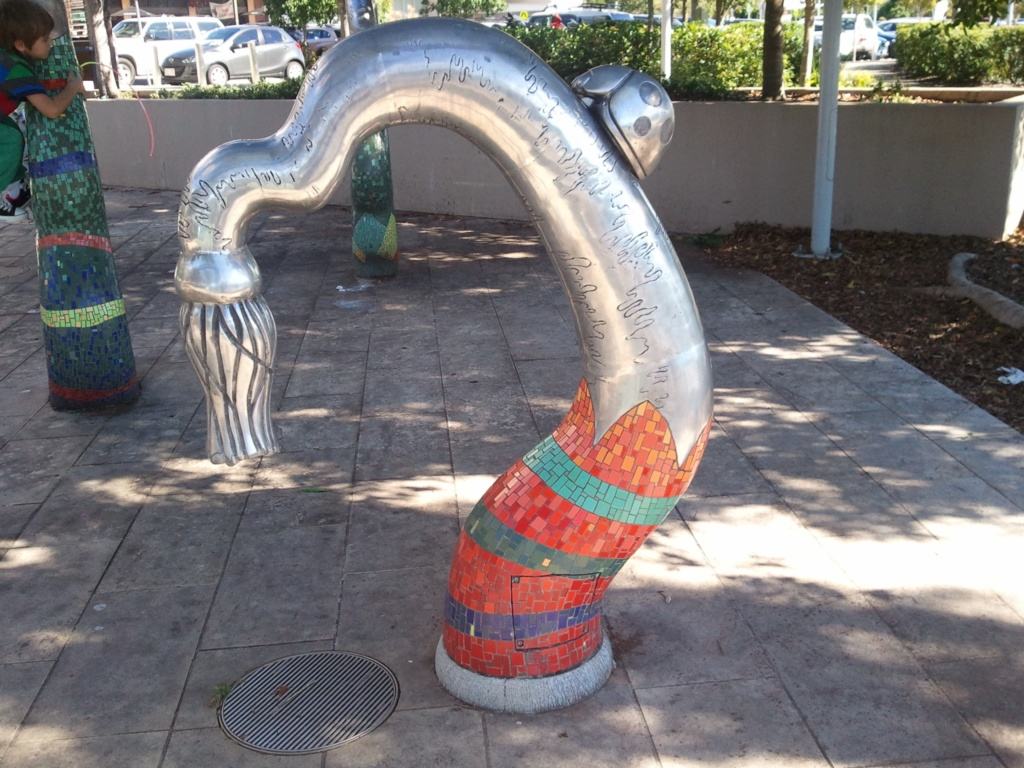 The mystery for me is "Who?" "Who dunnit?" for nowhere could I find a plaque informing me who created these delights. I've searched high and low online. I even emailed the centre management team to ask – with no reply. If anyone knows, I'd be delighted to hear!!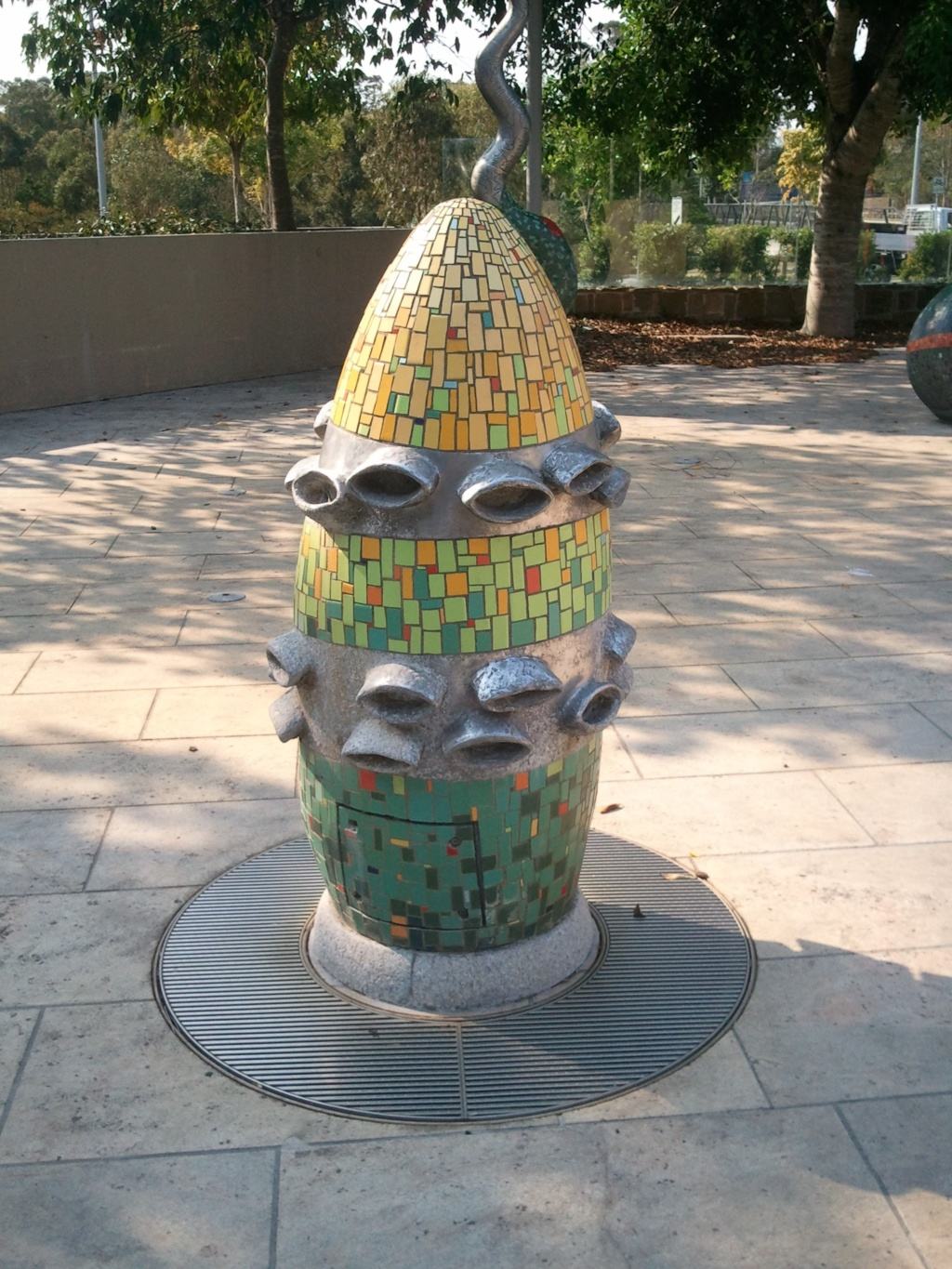 Meanwhile, they are just there to be enjoyed. I love them, and love that they are next to a megaplex shopping centre in a tiny park with other magical creations for kids to clamber on and interact with. Whoever created these, a big bravo!!!!