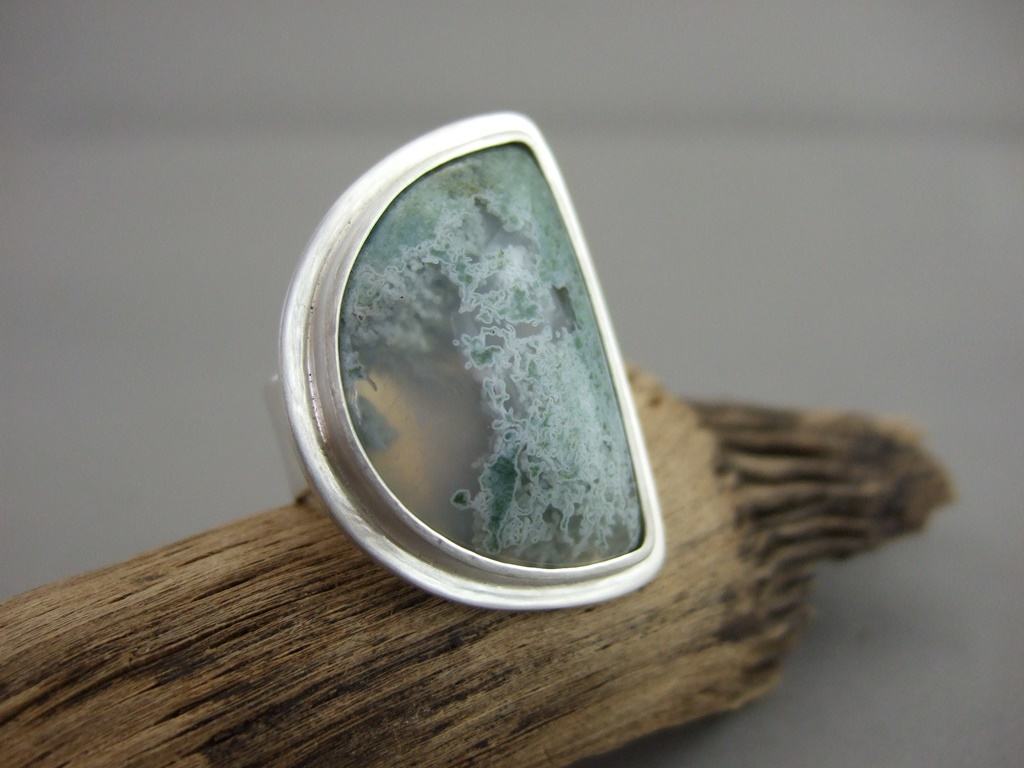 I was contacted by a lovely person who wanted a ring made for her partner.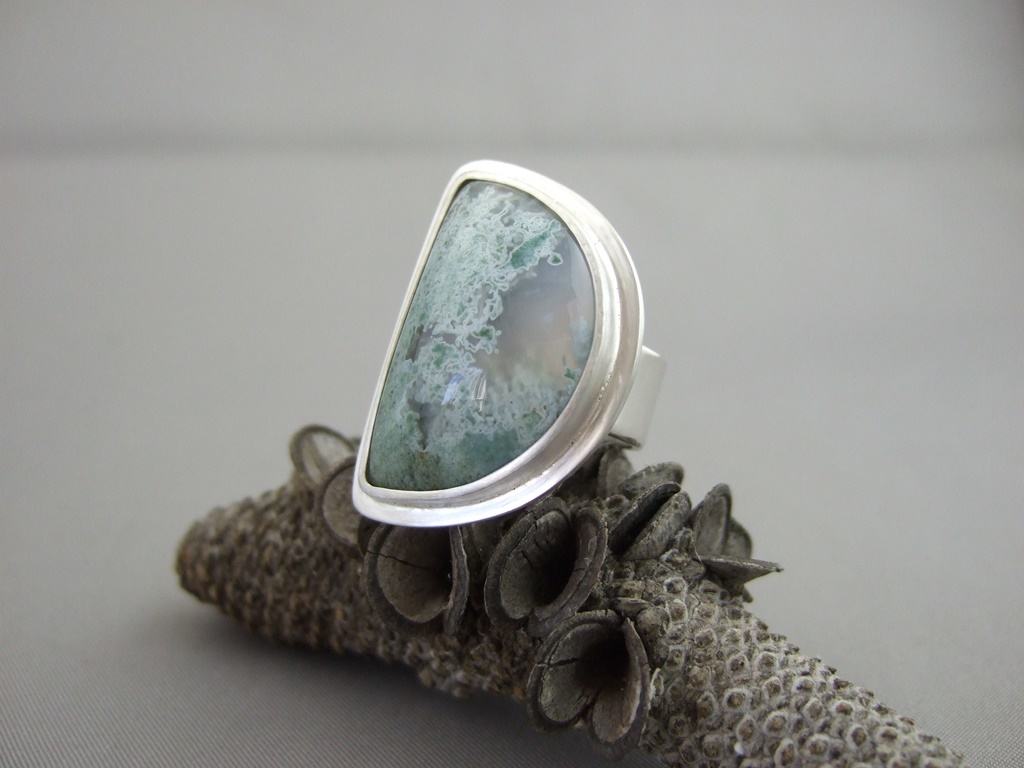 She came to visit me, and after checking out my collection of gemstones chose this piece of moss agate, which she felt would really suit her tall Nordic girlfriend.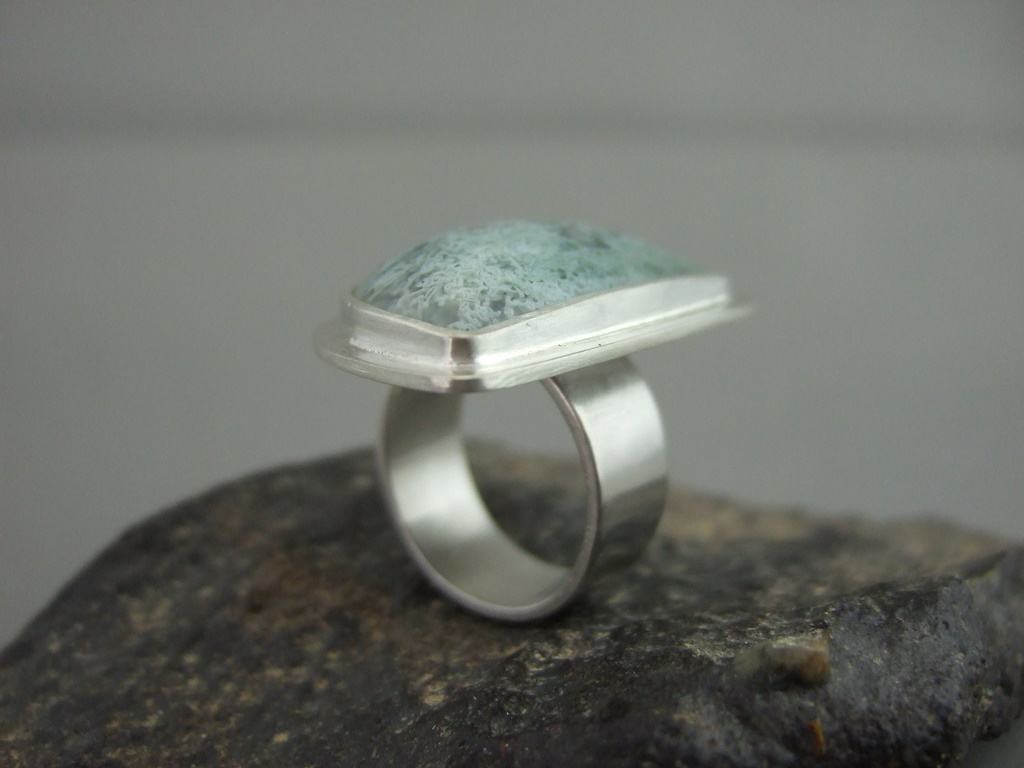 I was so pleased with the way this ring turned out – it was a pleasure to create it!