Tina came to me with this most gorgeous chunk of moonstone that her husband had brought her back from Chile, to find out if it was possible to turn it into a pendant. We decided the best option was to set it very simply so that the beautiful stone was the focus, and I designed this claw setting for it.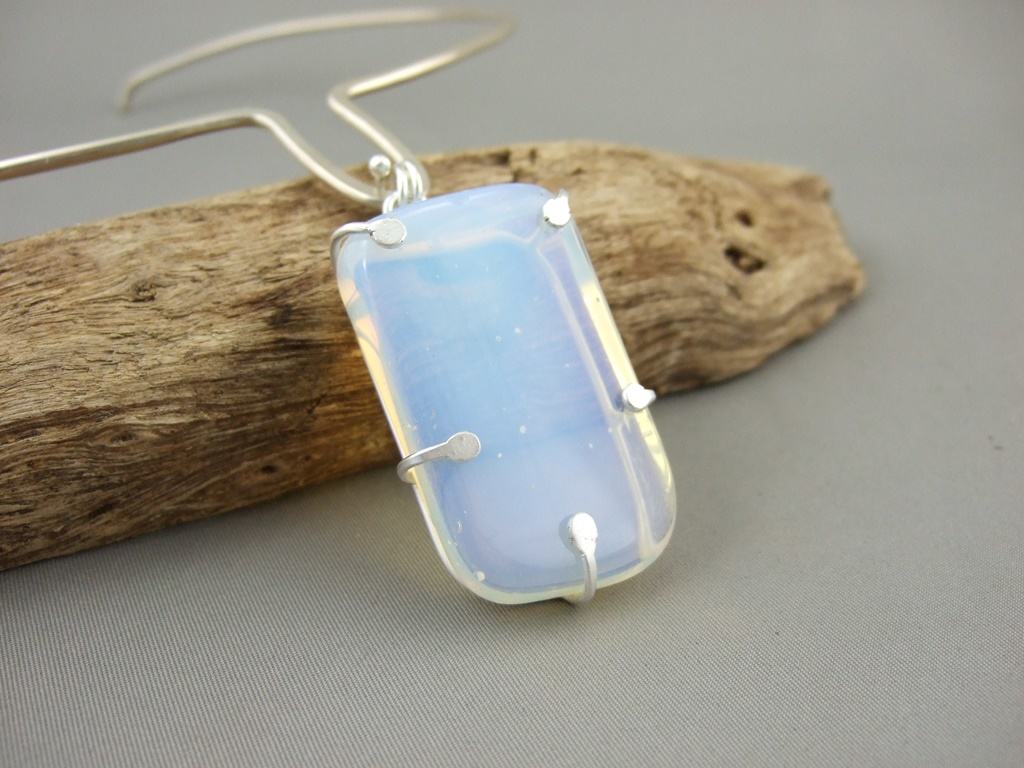 The stone is gorgeously asymmetrical, both in shape and thickness!
It could almost be worn either way I think.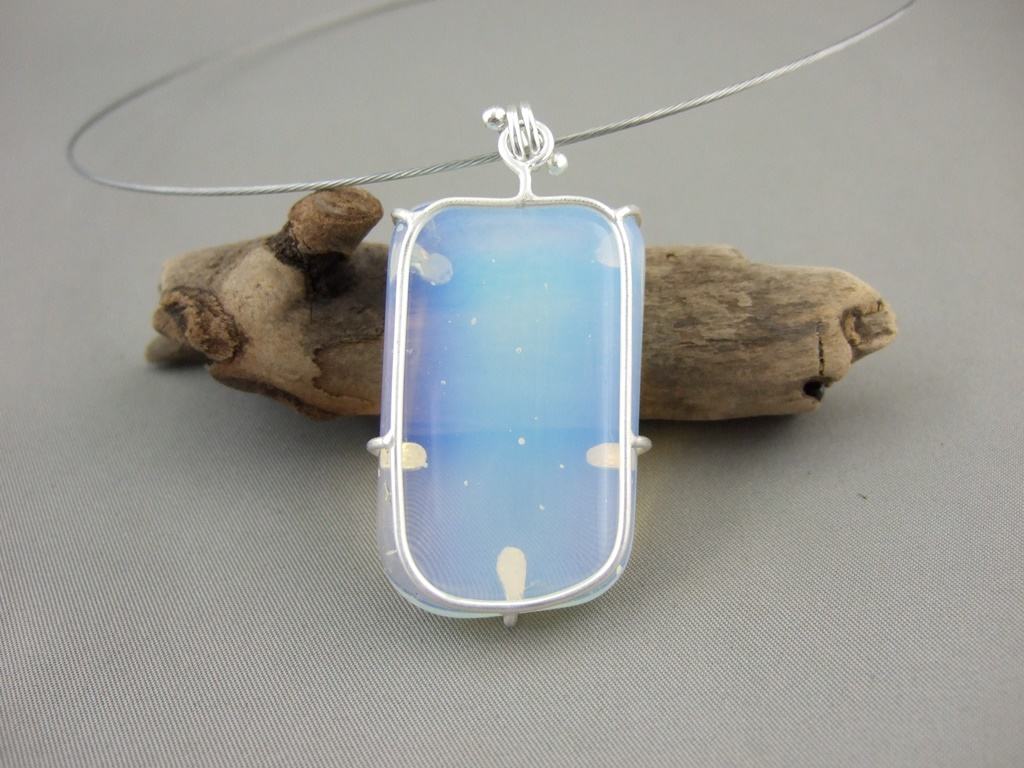 I love the way the moostone glows and glimmers – very magical!