It was The Silver Forge's 4th anniversary last month, and the winners of my anniversary giveaways were Luella, Mandy, Cori and Emma. They won a pair of earrings of their choice from those pictured below. I 'm always so glad to do a giveaway, it brightens my day!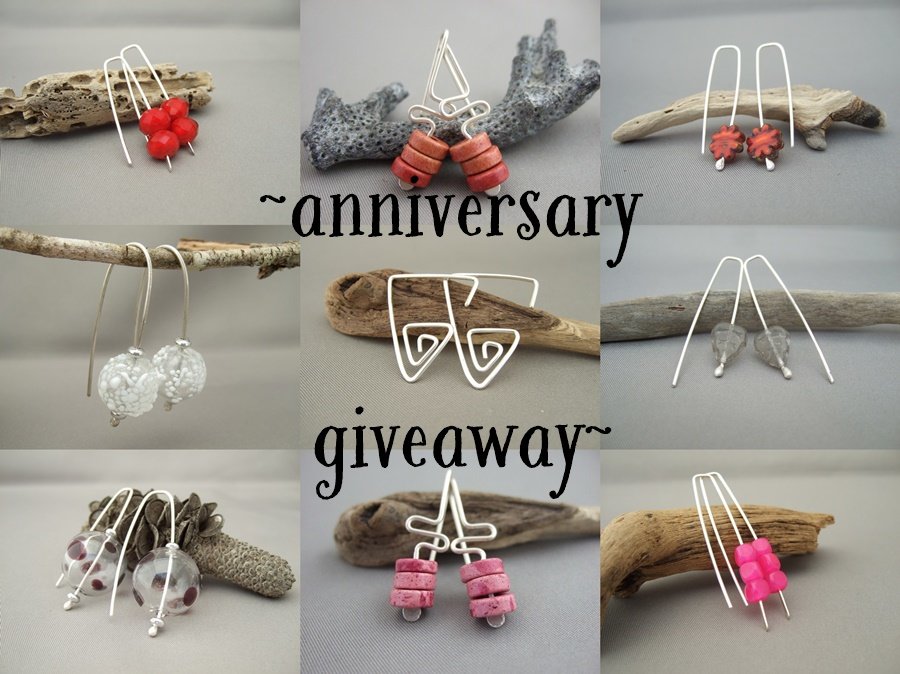 The winner of the monthly newsletter giveaway for last month was Nari. A pair of these brown earrings are coming her way!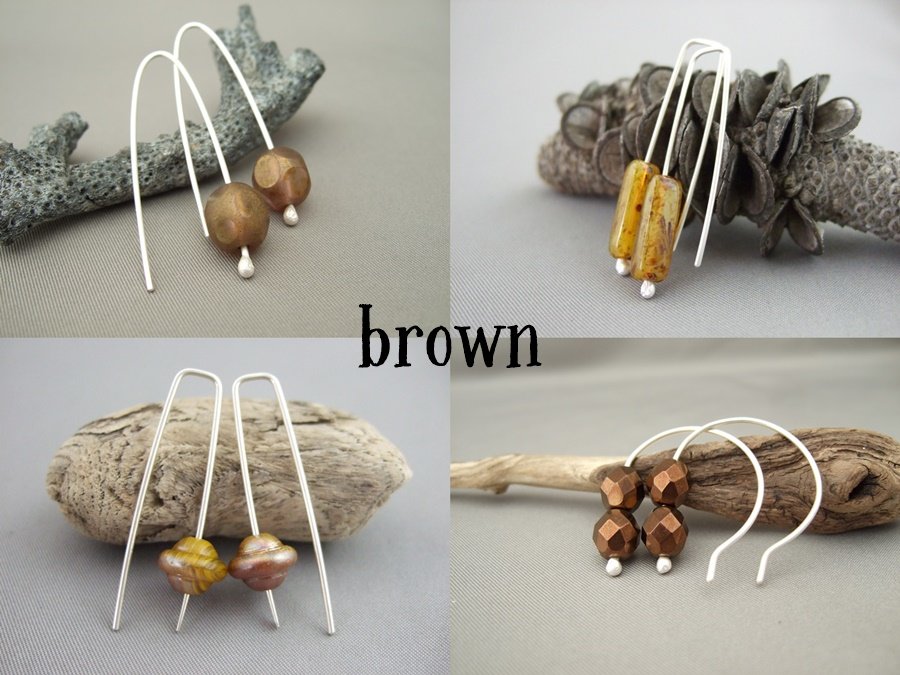 It was a lovely coincidence that three of these winners are fellow handcrafters. Mandy is co-owner at Ditto Crafts, who offer a variety of practical handmade gifts and accessories for all ages.
Hexo Design is Cori's label, and although Cori is taking some time out at present, we have almost enough of her fabulous shorts here at my place to last us for a little while!
Nari creates under the name Nari Design Pot, and her felt fabric jewellery is the cutest!
Next month's giveaway is a pair of black Czech glass earrings. Make sure you're signed up to receive my newsletter, and you'll automatically be in every draw!