Maria, for whom I previously made this ring and this ring, asked me to make her a ring using a malachite cabochon I had in my gemstone stash.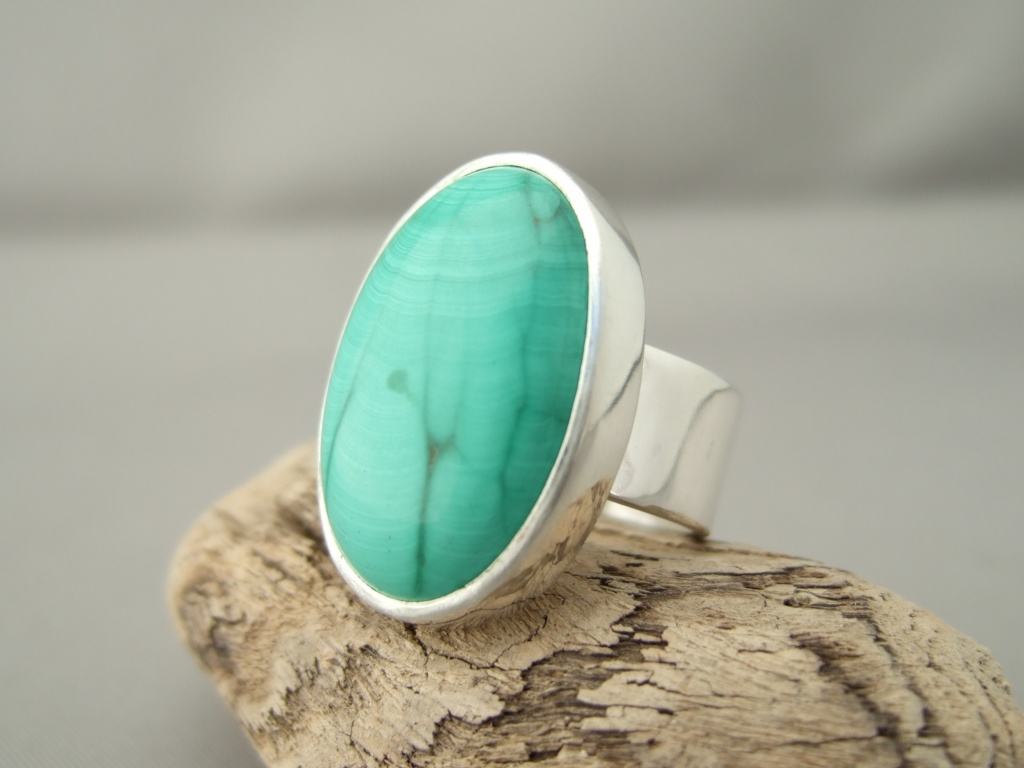 I love this particular piece of malachite – it's lighter than usual, and very striking!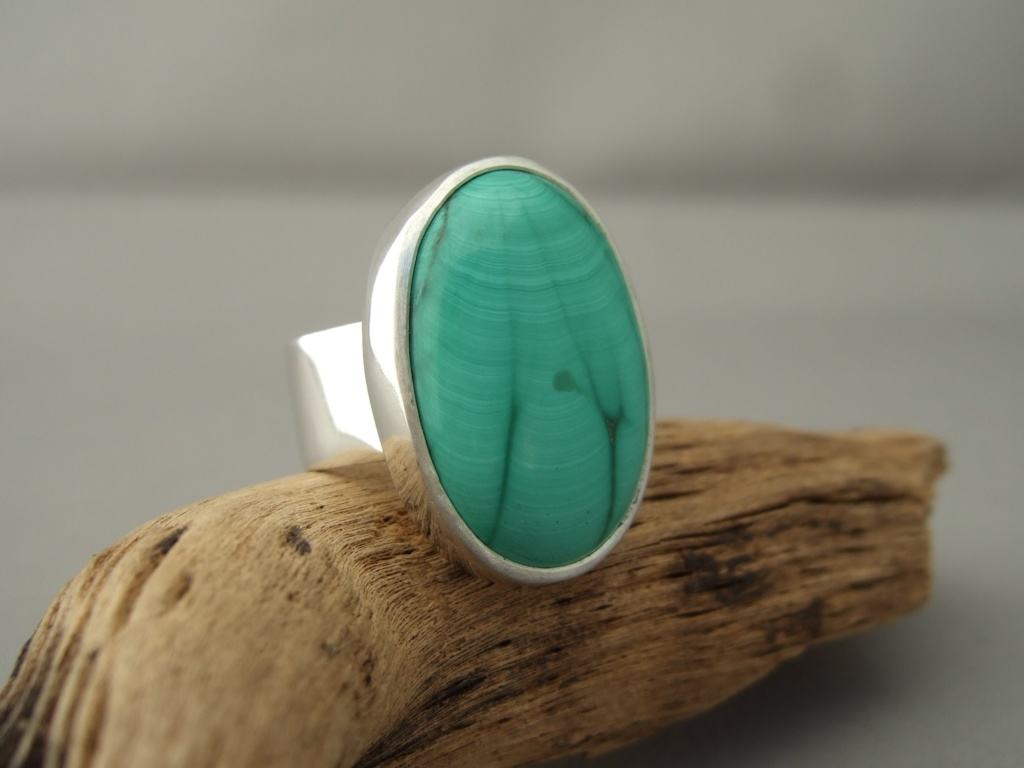 I hope Maria enjoys wearing it as much as I enjoyed making it.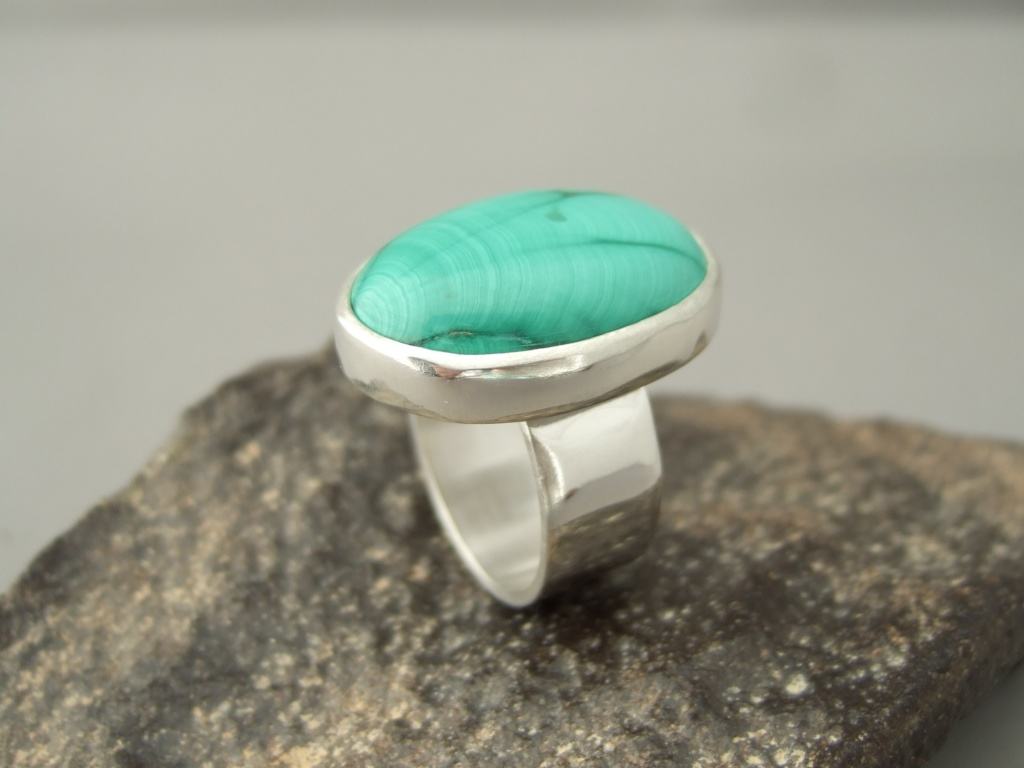 Thanks, Maria!