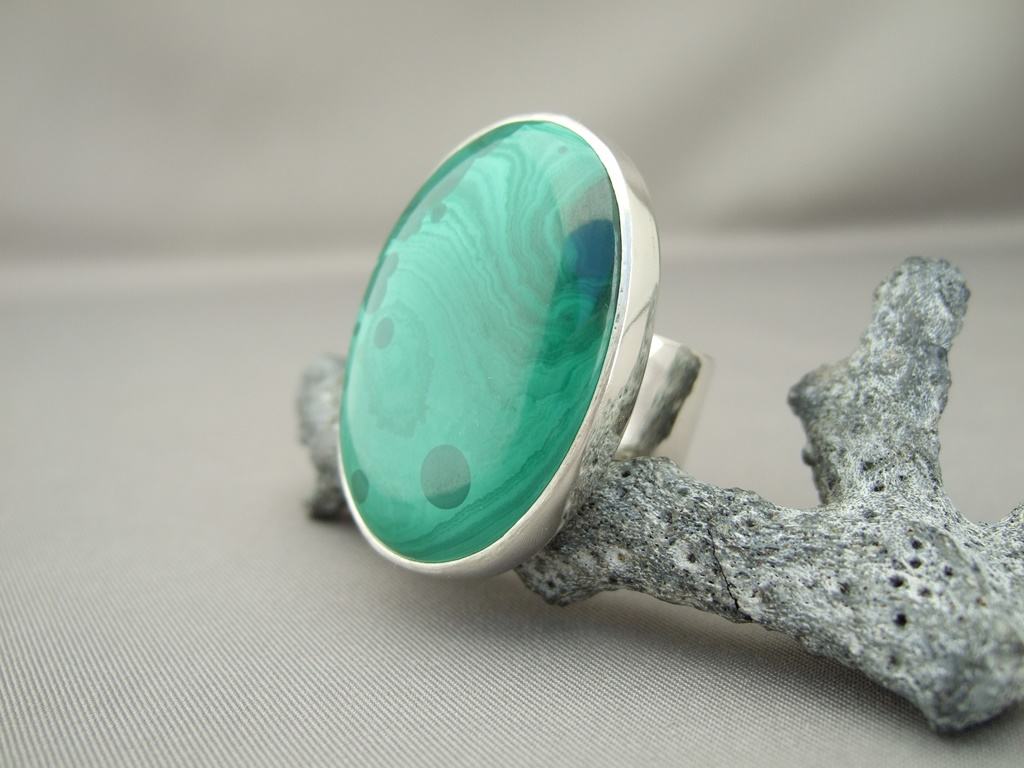 Even though I am not the most massive tweeter on Twitter, I am on there! One of my twitter friends, Anne, admired this malachite ring that I had made for another of my lovely customers.
I happened to have a similarly lovely malachite cabochon in my gemstone collection, and I was happy to use it create this lovely ring for Anne.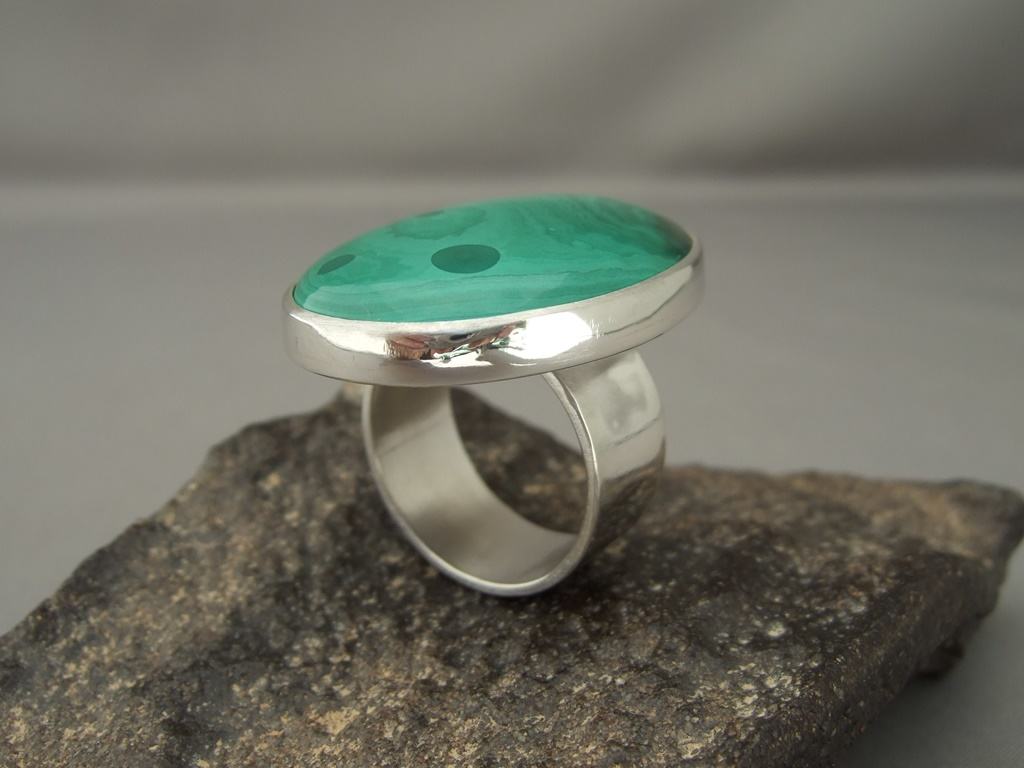 I love the contrast and patterns in this stone, and I think it makes a stunning ring against the silver setting. Thanks for commissioning this ring, Anne!