The winner of The Silver Forge Newsletter giveaway for June was Mattina. Mattina and I met at the Hear and Say Twilight Fundraising Market, where she signed up for the newsletter. How easy was that! Congratulations – the prize is a pair of fire engine red cube Czech glass earrings!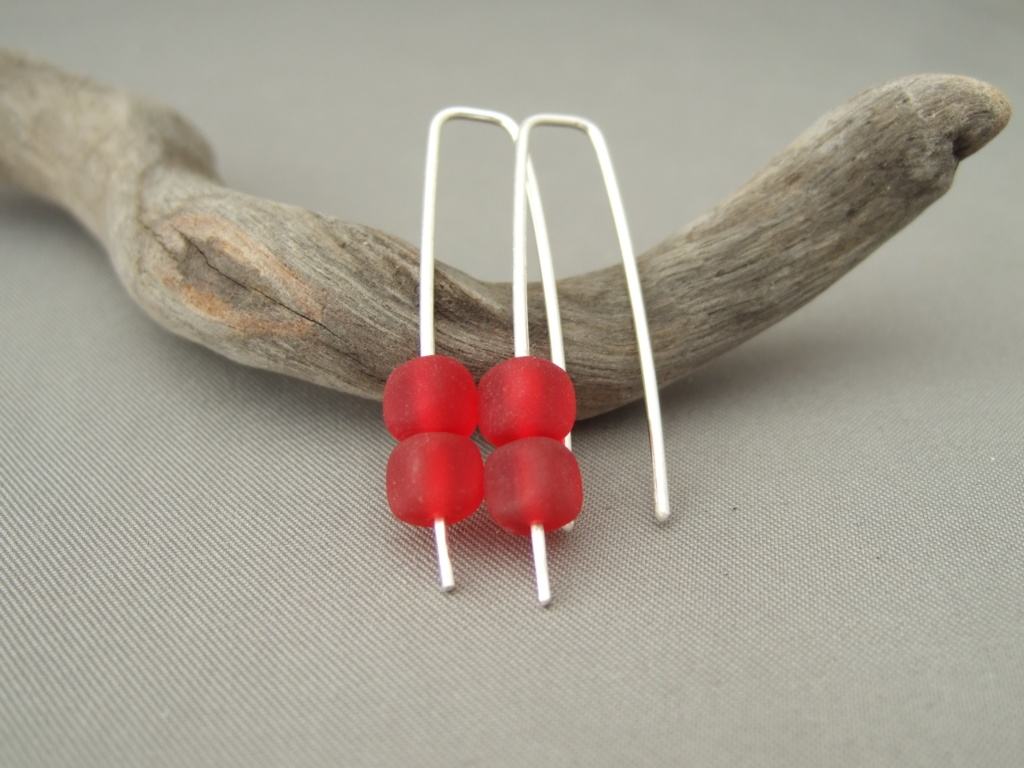 If you like the look of these earrings, and you'd like a pair, you can get yourself some here.
Next month's prize will be a pair of emerald green Czech glass and sterling silver hoop earrings.
I actually love doing giveaways – I adore how exciting it is to get a little parcel in the mail, and enjoy spreading that feeling! You can either subscribe to the newsletter for a chance to win these lovelies, or if you can't wait, head to the shop and buy some now.