random.org has spoken again – and a big congratulations to the winner of The Silver Forge Newsletter giveaway for July, Nadia. Nadia and I met at the Hear and Say Twilight Fundraising Market, where we both had a stall, (Nadia is with Phoenix Trading) and she signed up for the newsletter. This month's prize is a pair of emerald green Czech glass and sterling silver hoop earrings!
If you like the look of these earrings, and you'd like a pair, you can get yourself some here.
Next month's prize will be a pair of these steel blue Czech glass and sterling silver earrings.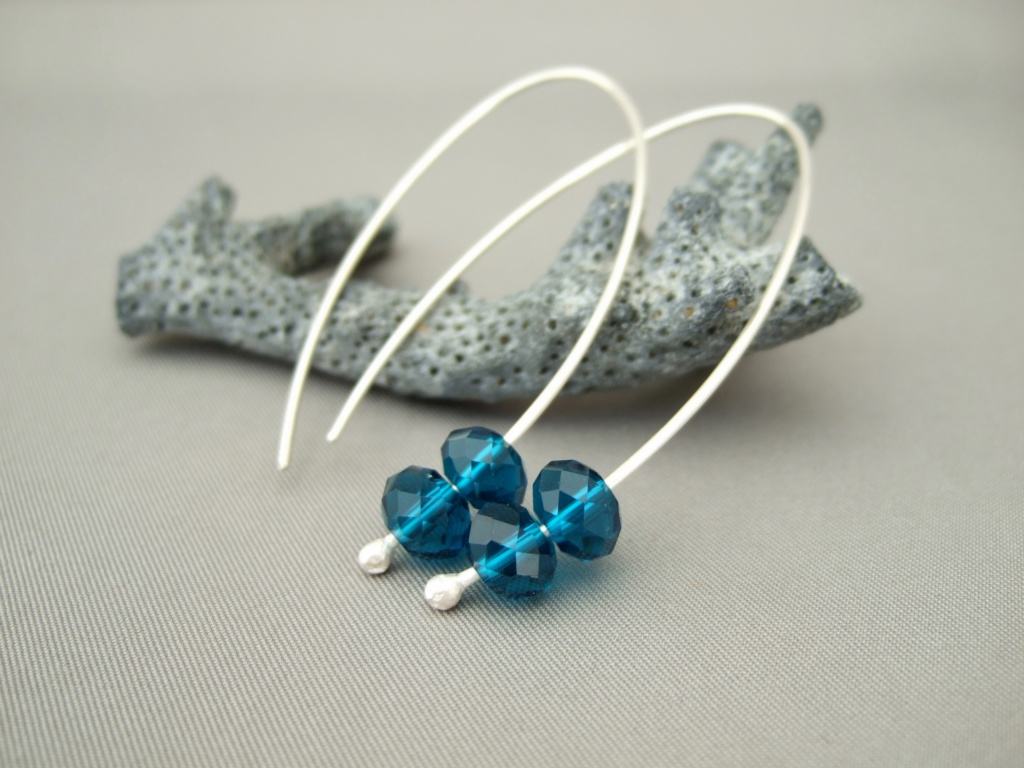 You can either subscribe to the newsletter for a chance to win these lovelies, or if you can't wait, head to the shop and buy some now! See you there!