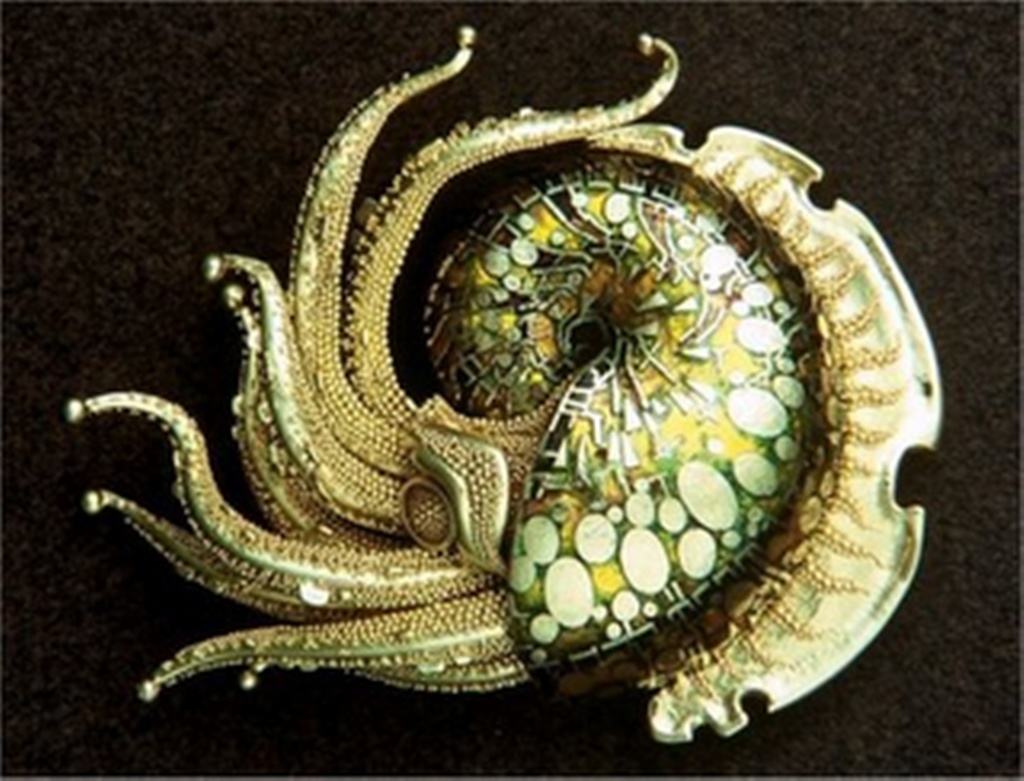 I came across the most divine pieces pictured in 'Jewelry Concepts and Technology' by Oppi Untracht, a fantastic book that I bought recently. I was inspired to research John Paul Miller, the artist who created them.
Miller was born in 1918, and started his career as a painter.  Inspired by the creations of a fellow student, he started making silver jewellery of his own.  After receiving advice from the director of his school that "we don't need any more good watercolor painters. Why don't you concentrate on jewelry?" he turned his full attention to the craft.
Miller rediscovered the lost Roman art of granulation. He immersed himself in enamelling.  I love his work, it is so intricate and organic. I can only dream of aspiring to be one hundredth as good as this!!
From the interviews I have read, he seems, at 94, to be a humble and gentle man, who has lived an interesting life – well worth reading more about. Thank you, John Paul Miller, for providing such beautiful, inspirational works to the world!