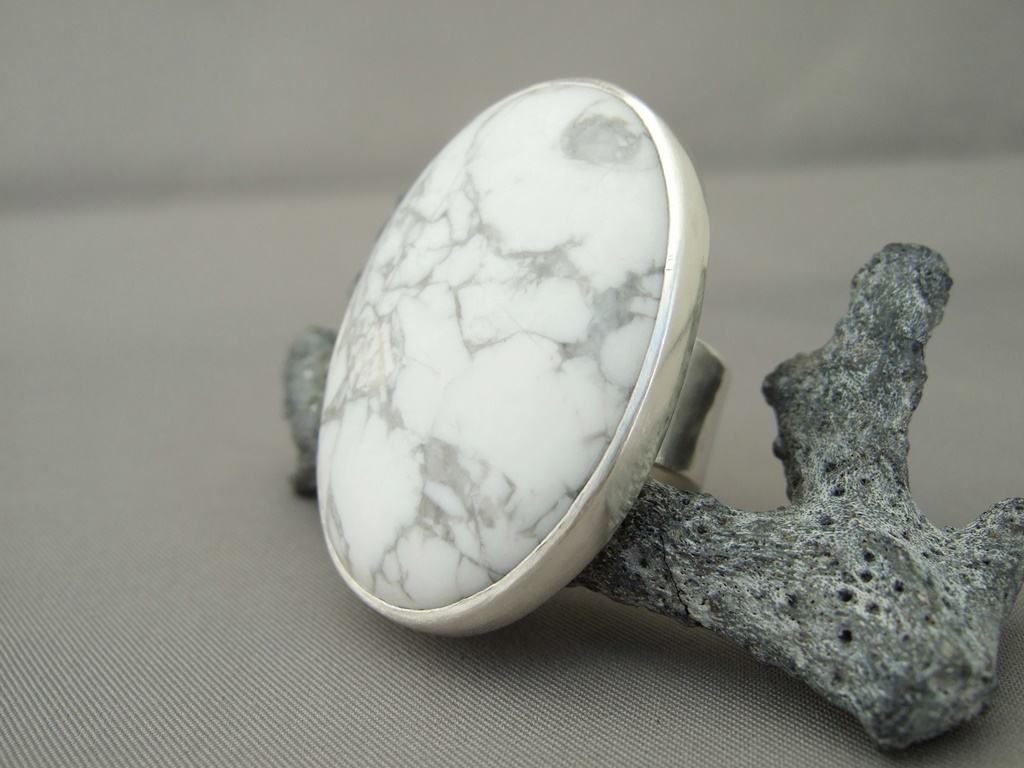 Jordan fell in love with the howlite ring I created for myself, and asked if I would be able to make her one.
I was luckily able to source another howlite cabochon of the same size.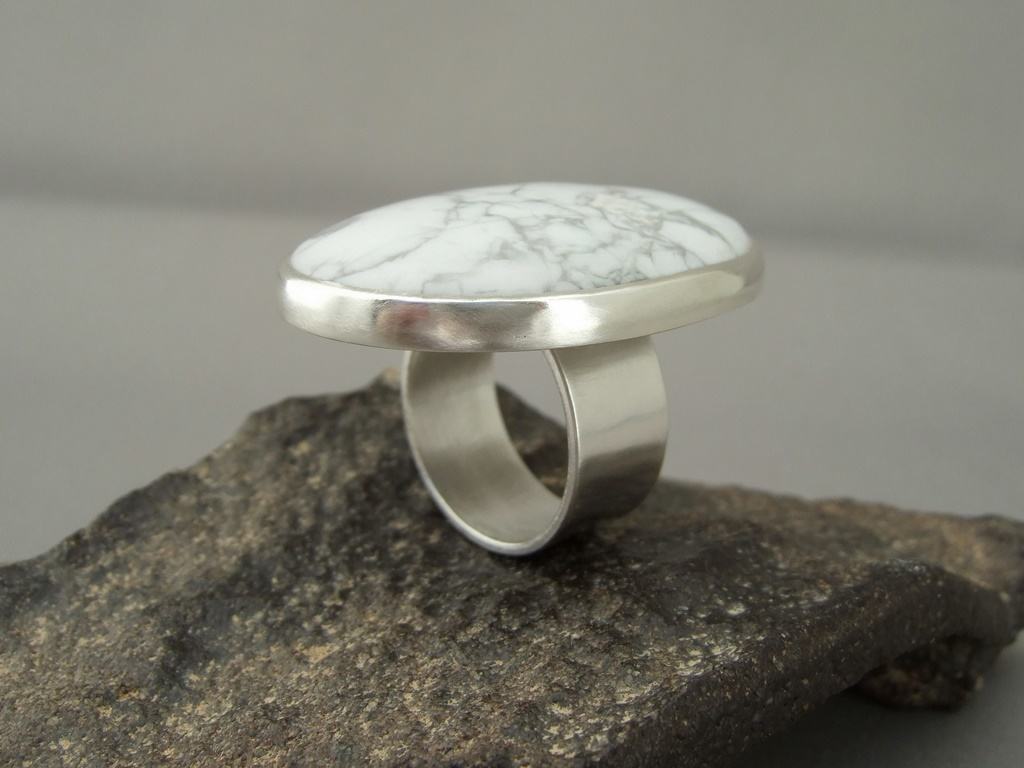 I love how this one turned out, and I think Jordan is pleased too! Thanks Jordan!