My lovely friend Kylie, from Raw Toys, arranged for her birthday present this year to be one of my drusy pieces! I feel very honoured.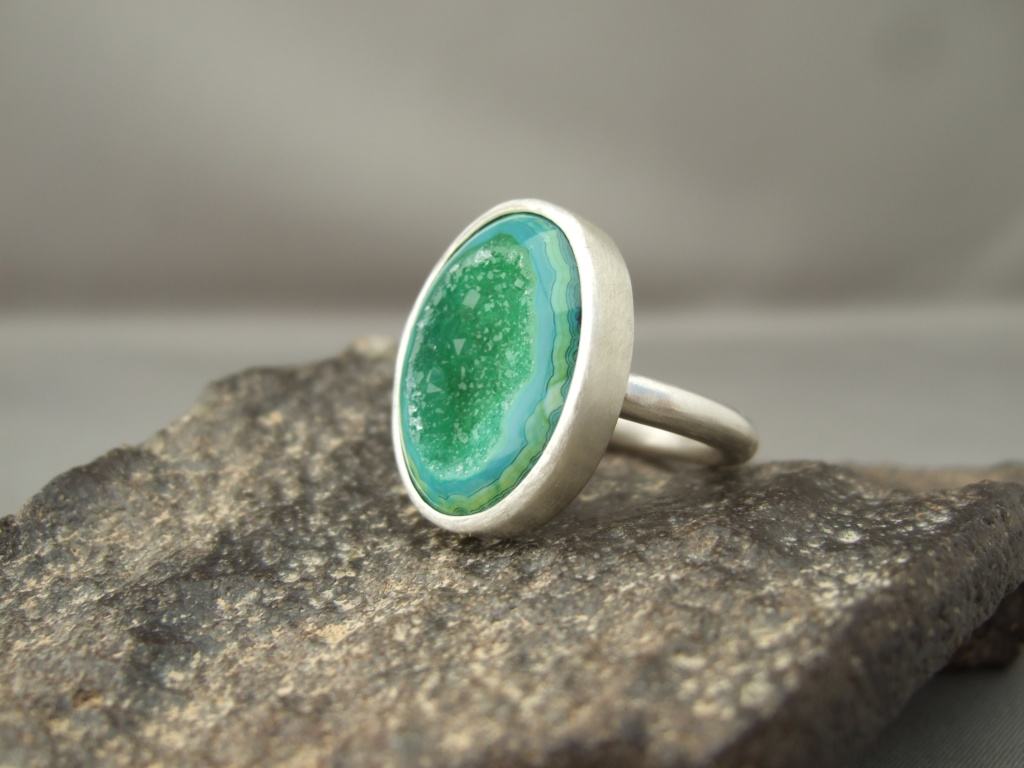 Kylie thought my usual rings might be a bit too chunky for her because she has small hands, so asked would I be able to make her a ring a bit smaller than my usual style. Of course I was totally happy to oblige! I sourced her a special lovely small green piece of drusy.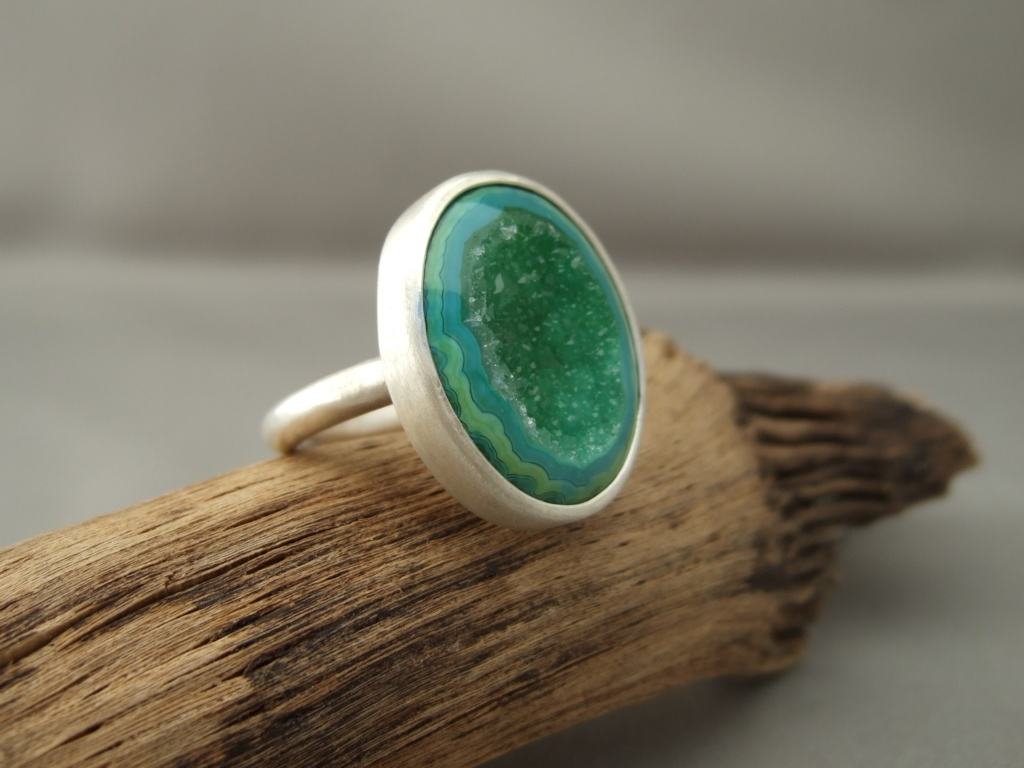 Kylie is really happy with the way this ring turned out (she even blogged a little bit about that 🙂 ), and that makes me feel happy, too. I love being able to make one of a kind pieces for lovely people!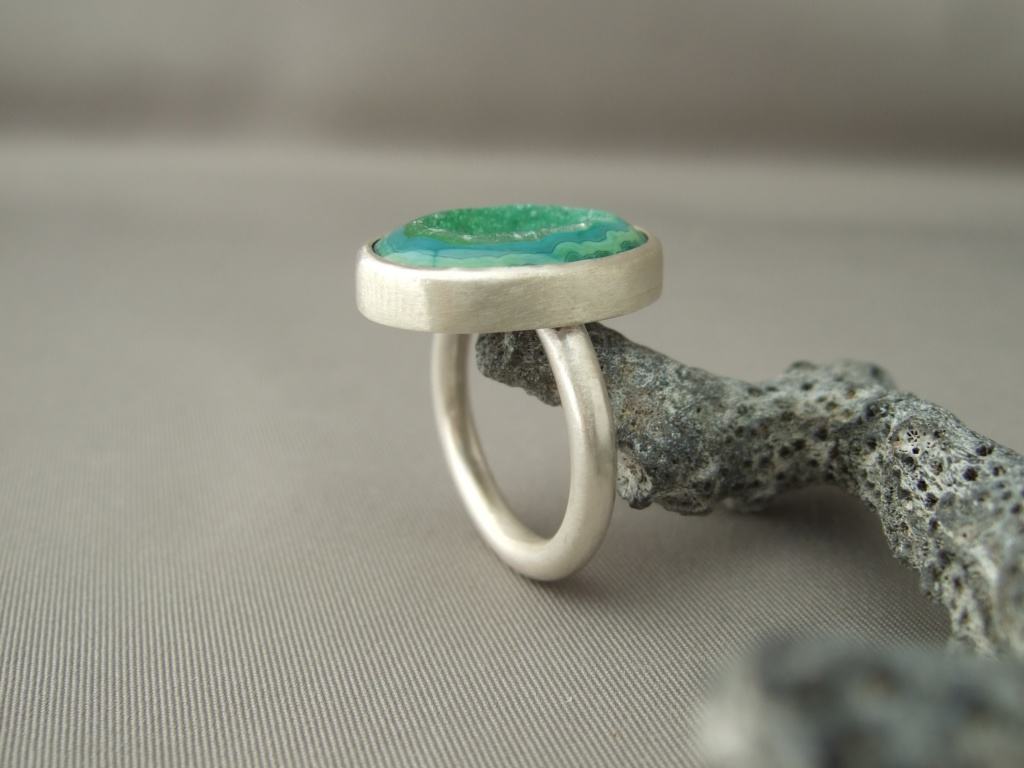 Thank you so much, Kylie! And for any lovers of beautiful wooden toys and puzzles, head over to Kylie's MadeIt Shop or her Raw Toys blog and see her gorgeous work. It's well worth a visit.