I was very thrilled to receive a copy of the Gataker's Artspace e-Newsletter in my inbox today, and find a lovely feature on The Silver Forge. Thanks, Susan and staff! Here's the excerpt of the newsletter: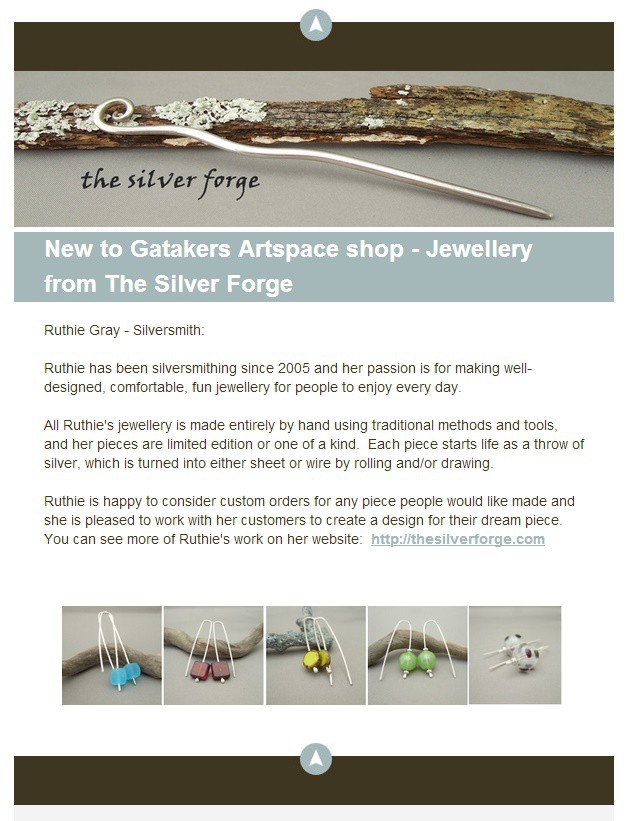 This Saturday evening, Gatakers are hosting their monthly 'Gatakers by Night'.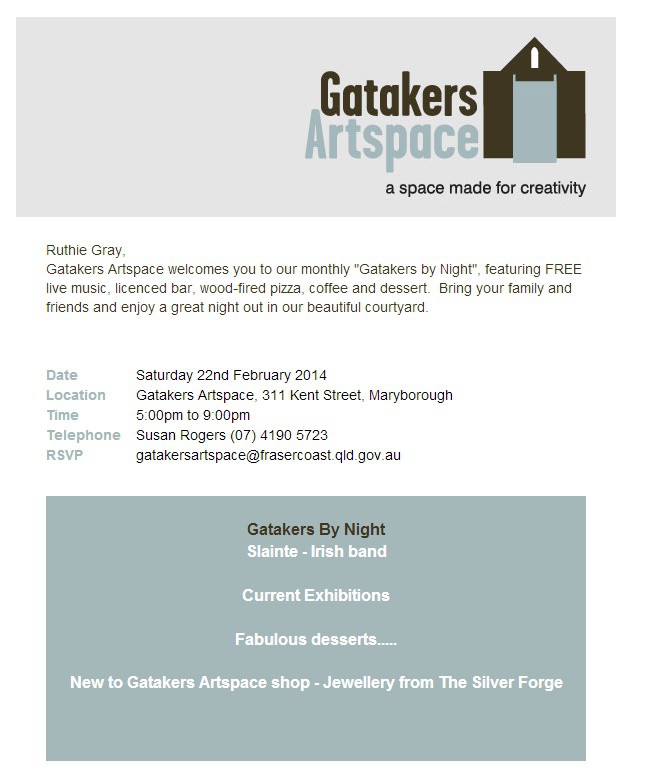 If you're in Maryborough on Saturday, why not stop in at Gataker's for what looks like a fabulous, funfilled evening. Be sure to tell me what you think of the shop, won't you!