It was lovely to be emailed by Kel, who had a request for a custom made ring to start off her bespoke jewellery collection.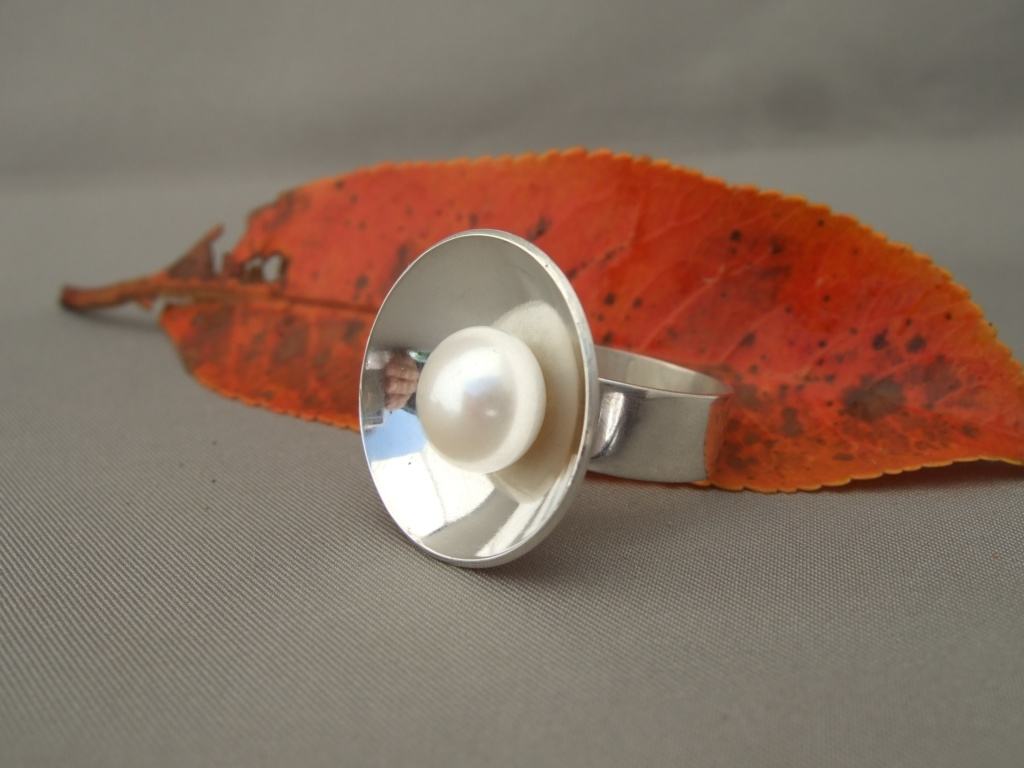 I just love the idea of that! (As an aside, my small son found me this leaf just as I was photographing Kel's ring – I think they look great together. 🙂 )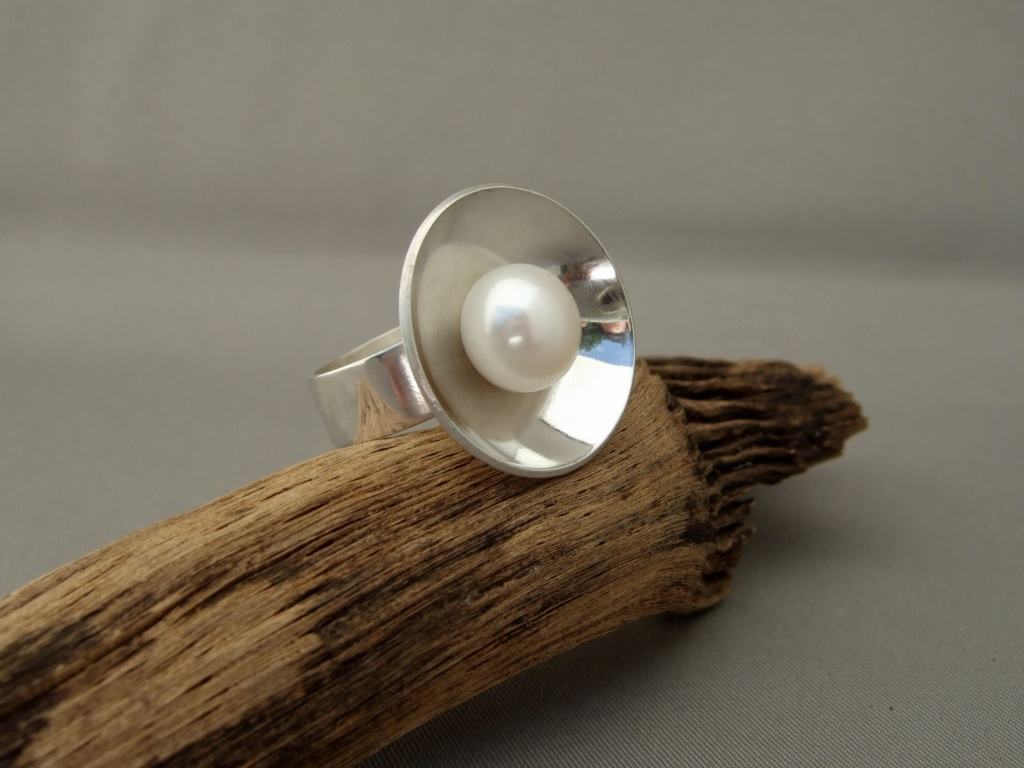 Using a freshwater pearl, I created a sterling silver dome for it to sit in.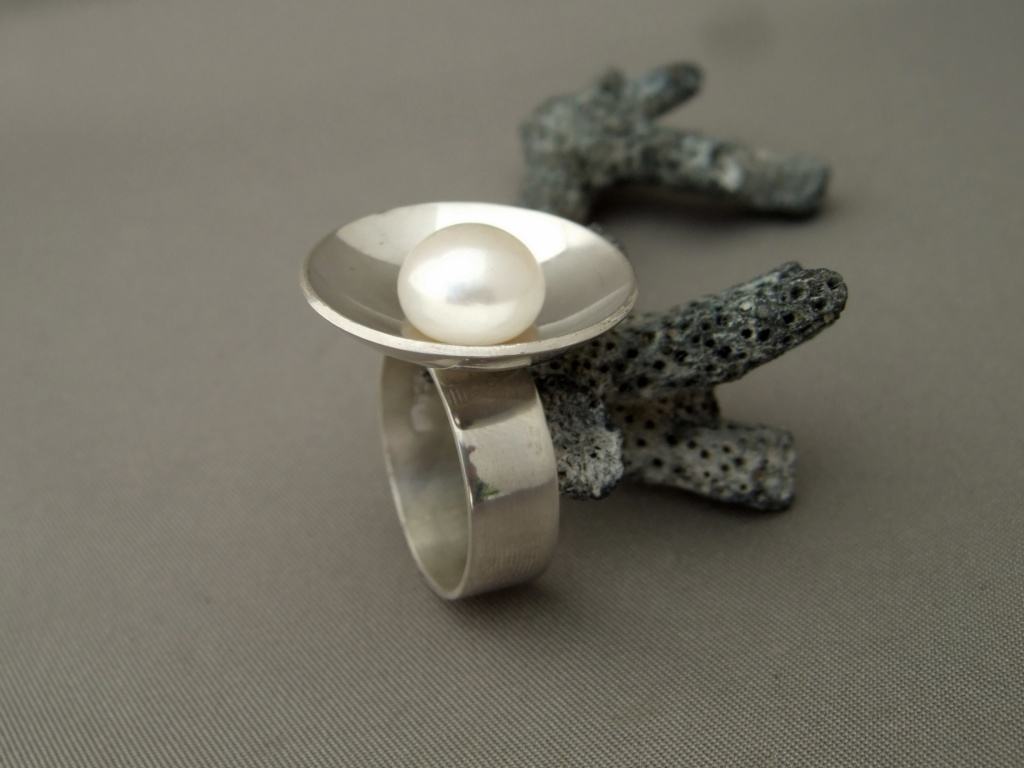 It's really quite difficult to photograph highly polished curved surfaces, but you get the general idea. I like the shine coupled with the soft pearl! Thanks, Kel!