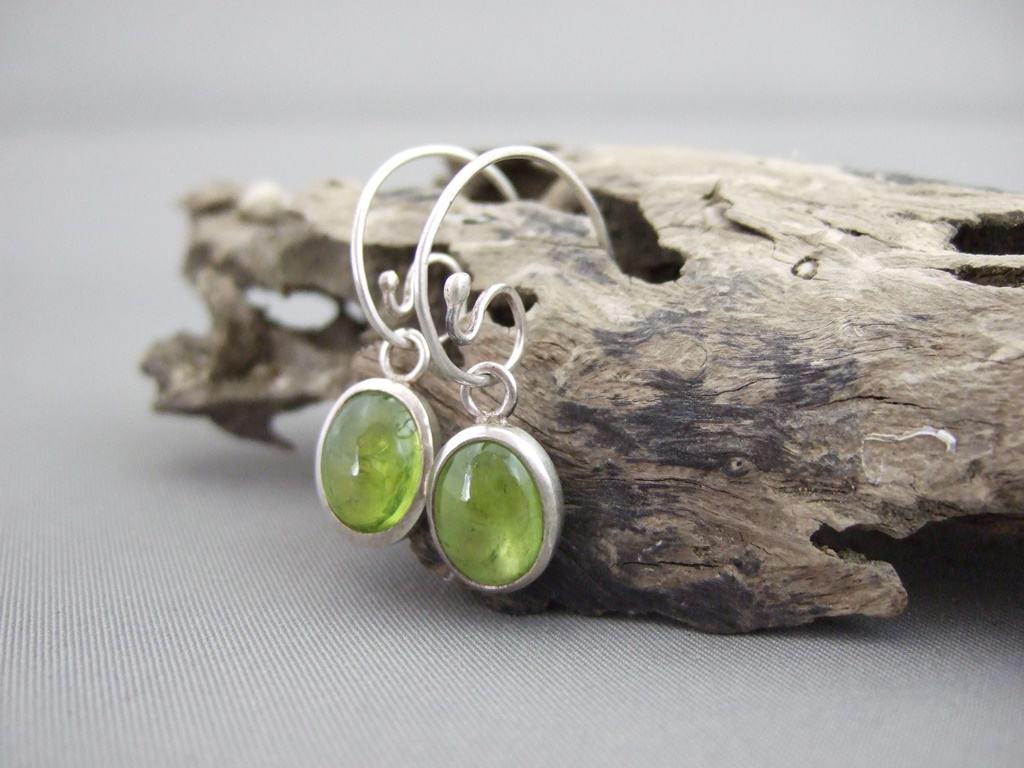 Continuing my flashbacks to the first pieces I ever made, the next step I took at The Goldsmith's School was to learn to set a stone. A round or oval shaped cabochon is the simplest to set (no corners to contend with!) and I chose one of my favourites, peridot.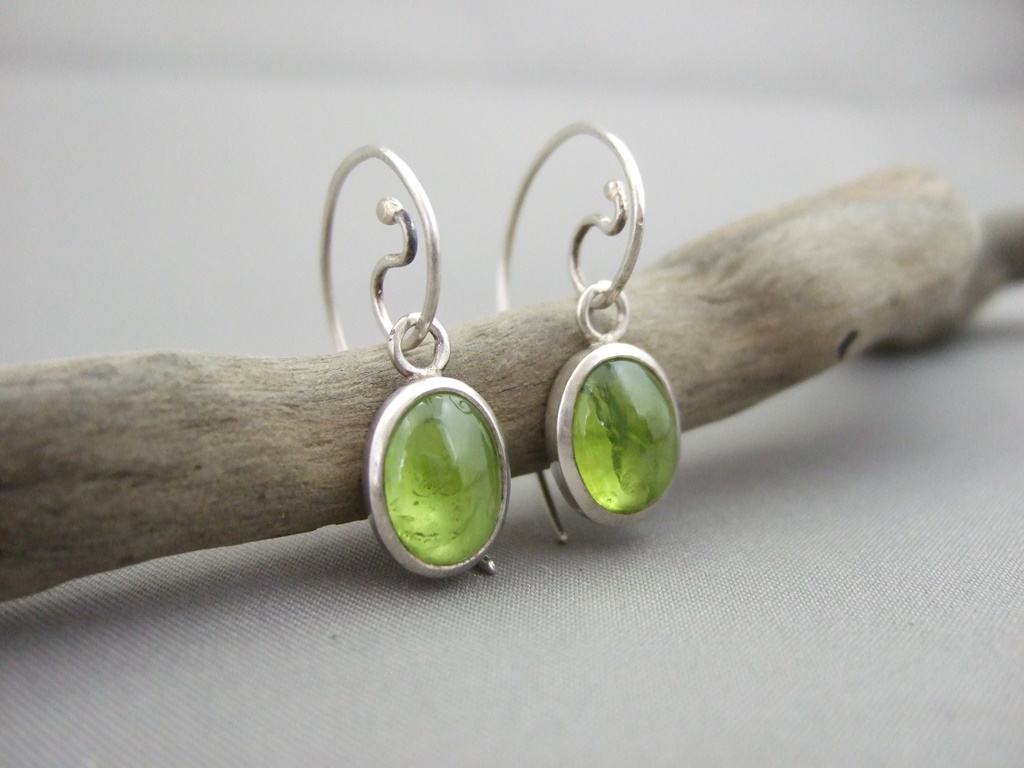 I have written about the stone setting process previously here and here – and as you can probably tell, it is one of my favourite ways to create!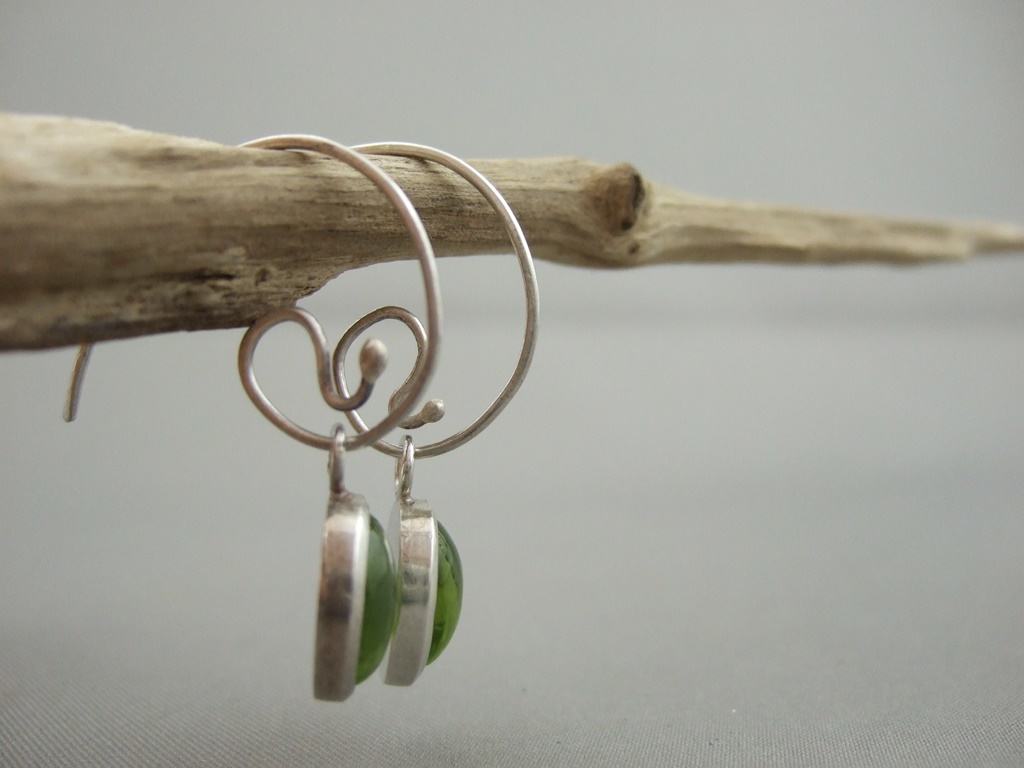 I've gotten faster and better at setting stones of course, but these earrings have stood the test of time – although I would design the ear hooks differently another time! I still love peridot, too – it and garnet are some of the few gemstones that are not treated in any way.