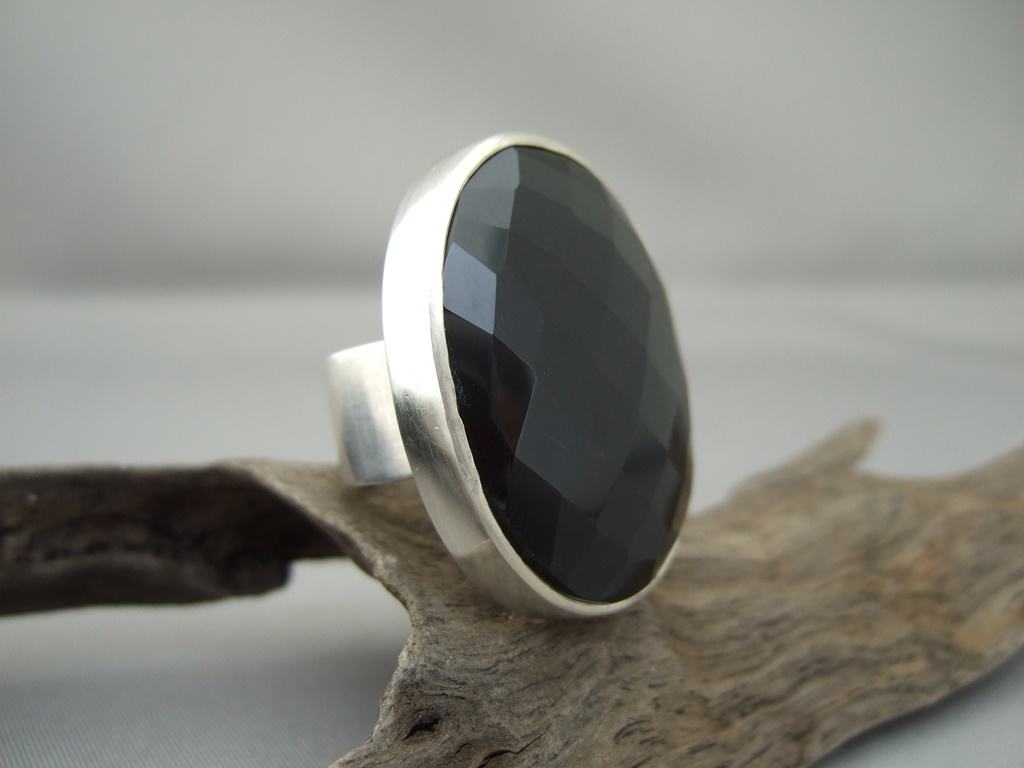 I occasionally get around to creating something new for myself, and since I've been having a little love affair with faceted cabochons of late, I thought I'd make myself another ring!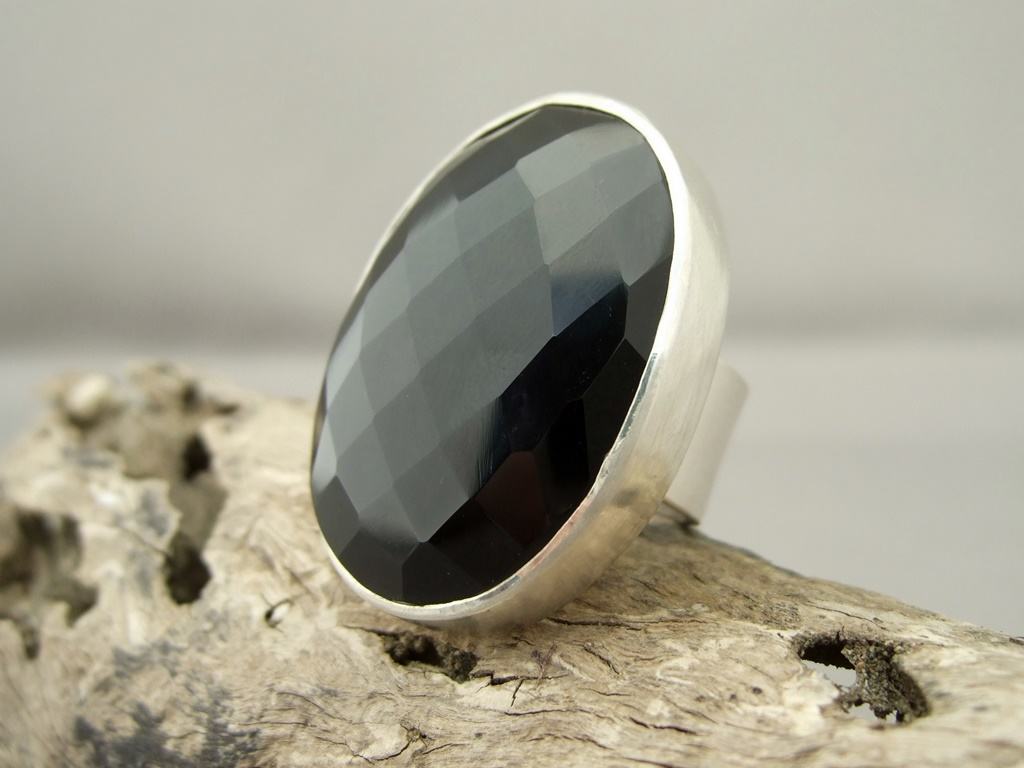 I needed a black ring, for everyday wear, and this one is great.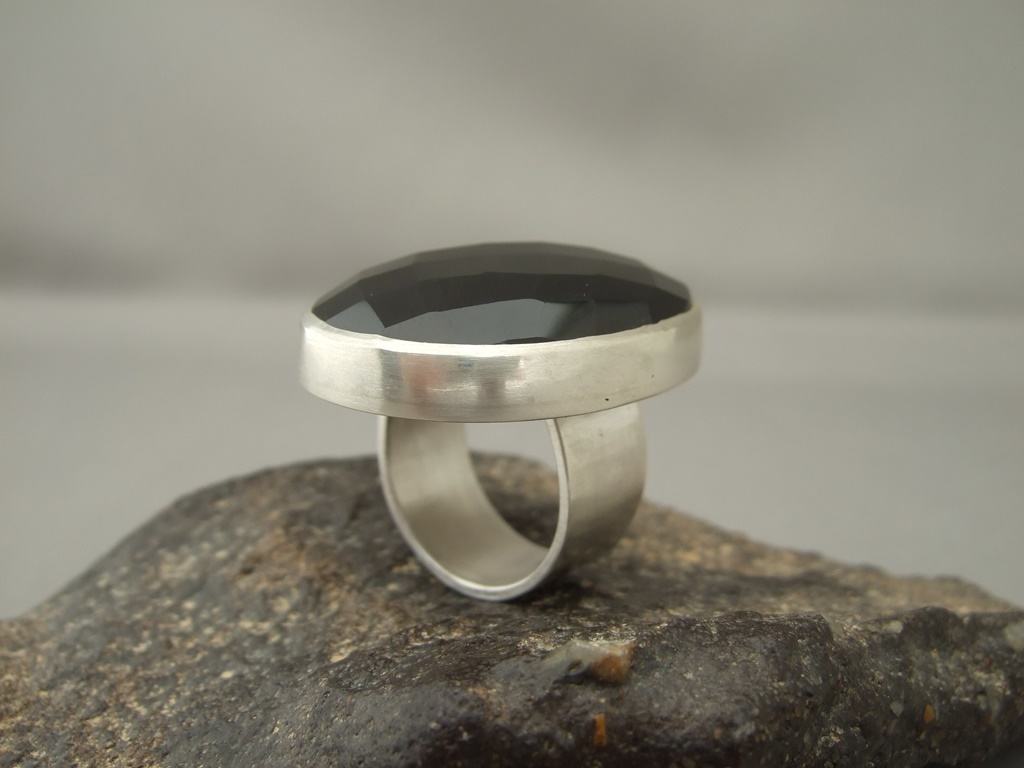 I do have a couple more of similar cabochons coming, so if you'd like one of your own, do let me know!