Red Desert Flower (photo credit to Lily Shih)
I first heard about Waris Dirie when I read her autobiography, 'Desert Flower' (published in 1997 by Harper Collins).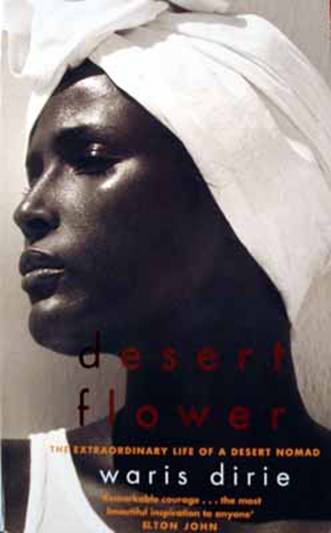 Waris was born in 1965 into a nomad family living in the Somali desert near the border to Ethiopia. At the age of five, she was forced to undergo the inhuman procedure of female genital mutilation. This horrible tradition is still practiced in many countries around the world today – by both by Muslims and Christians.
At the age of 13, after being forced to marry a man who was old enough to be her grandfather, Waris fled her homeland. After a daring escape and many tribulations, she arrived in London and initially found employment as a housemaid and later at a McDonald's.
At the age of 18 she was discovered by one of Britain's leading fashion photographers, who thought she would be the perfect model. She quickly became an international celebrity. In 1996 the Secretary-General of the United Nations, Kofi Annan, appointed Waris a United Nations Special Ambassador for the elimination of female genital mutilation. In 2009 Waris started the Desert Flower Foundation.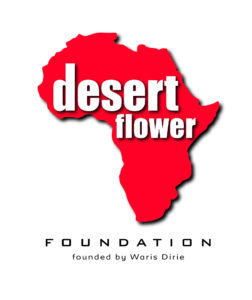 Female genital mutilation (FGM) comprises all procedures that involve partial or total removal of the external female genitalia, or other injury to the female genital organs for non-medical reasons. FGM is recognized internationally as a violation of the human rights of girls and women. It reflects deep-rooted inequality between the sexes, and constitutes an extreme form of discrimination against women. It is nearly always carried out on minors and is a violation of the rights of children. The practice also violates a person's rights to health, security and physical integrity, the right to be free from torture and cruel, inhuman or degrading treatment, and the right to life when the procedure results in death.
According to World Health Organisation more than 125 million girls and women alive today have been cut in the 29 countries in Africa and Middle East where female genital mutilation is concentrated. You can read more about FGM here on their website.
The Desert Flower Foundation protects little girls in Africa from female genital mutilation with the Desert Flower Adoption Program.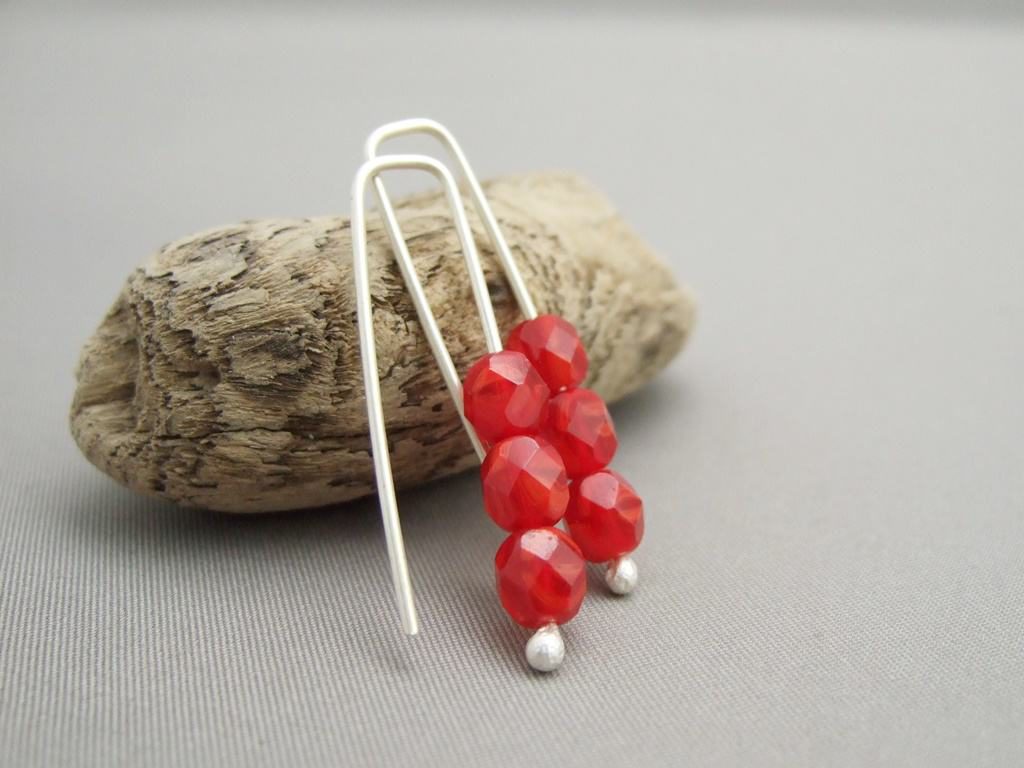 I will be donating 10% of all The Silver Forge proceeds for this month to this worthy cause. Please head to my online shop now and see if you can help out.