One of the many joys of having a small person around is rediscovering the miracle of Playdoh.  I don't love how you spell it, but I do love to play with it!!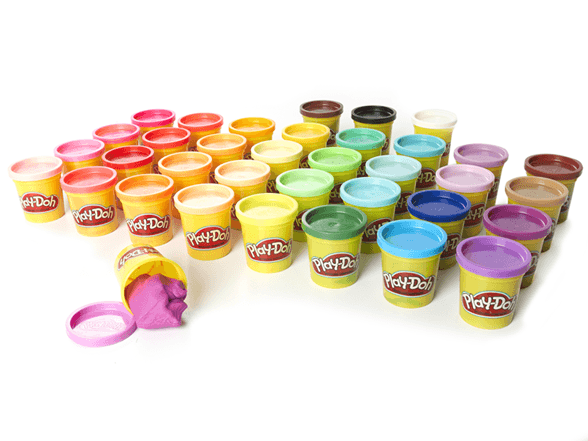 Did you know that Playdoh started life as a wallpaper cleaning product? Thank goodness the company started to go under! They had a surplus of stock, and enterprisingly started selling it as modelling clay. When PlayDoh was first released to the general public in 1956, it came in one colour – 'off white'. About how you'd expect wallpaper cleaning dough to look, really!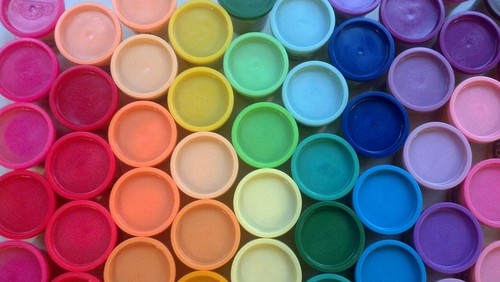 By 1957, you could get red, yellow and blue. You'd be pretty set there, really.. the primary colours could be mixed to give you every colour of the rainbow!!  Still, it's a beautiful thing that today you can buy Playdoh in so many different colours.  It comes in Neon, Metallics and Glitter as well… ahhhh!!!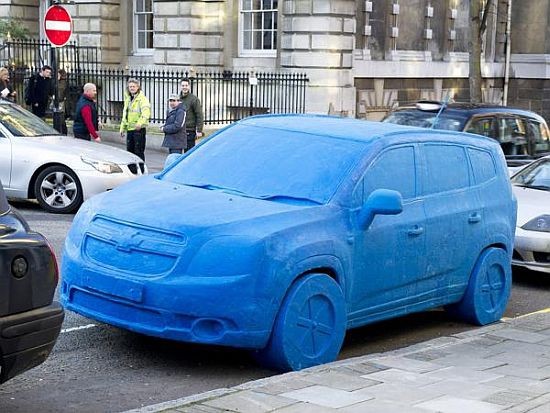 A life sized Playdoh car was built as part of a new car promotion on the streets of London recently. 1.5 tonnes of Playdoh was used. That's 10,000 pots.  Yes, there was a blue Playdoh shortage in England after this!
The joy is about the colours it comes in.  Being a colour lover, it just appeals to me so much!  It's also the smell. Cracking a new container of dough..  "Fun to play with, not to eat?" Bah!!! Who hasn't munched some Playdoh when they were small? And the fleeting moments of stress-free creation… relax; make it, and if it's no good, squash it! (And if it is good, your small person will squash it anyway!)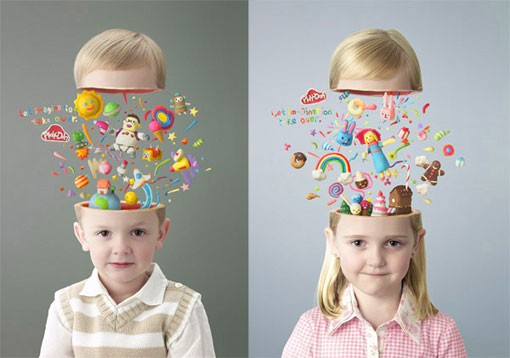 You can always make your own if you're that way inclined, and I have more than once!  I have a good recipe: if you'd like it, let me know. But for my money, a couple of dollars for a nice new pot of the real thing is hard to beat. (Although I'm not sure that the above PlayDoh advertising is doing it for me. It's partially "wow!" and partially "weird and a little creepy." What do you think?)