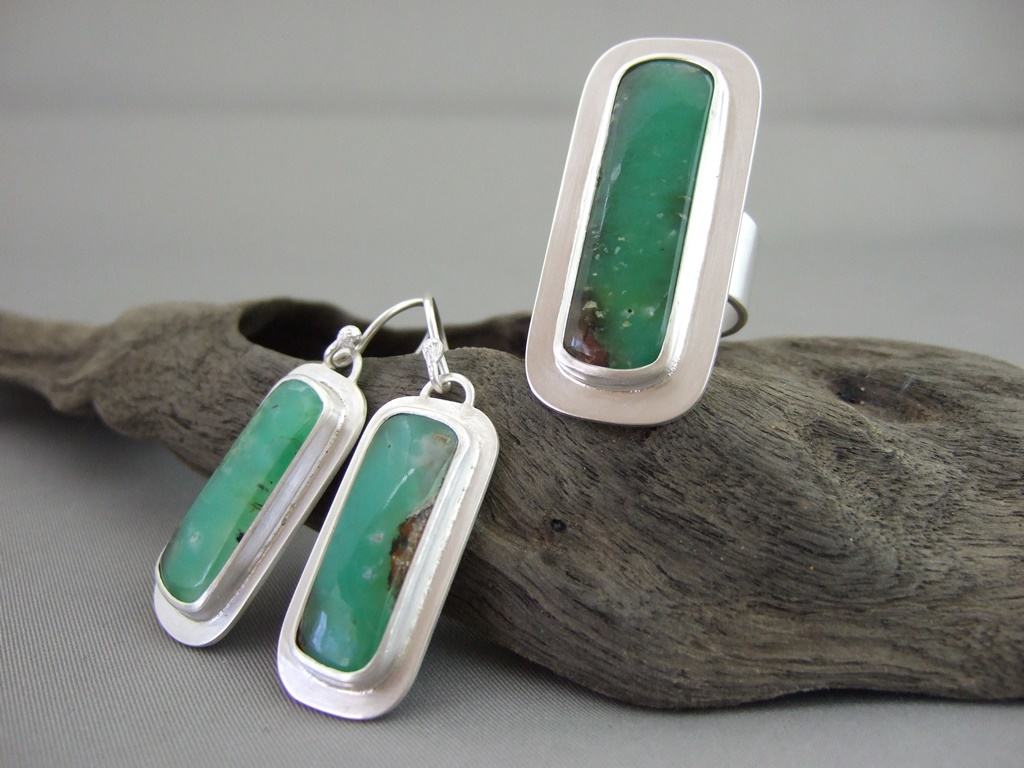 A lovely client, for whom I had previously made this ring, saw these raw ruby pieces that I created and was taken with the idea of a matching set. She asked me if I could source her some special stones.
After a bit of discussion about what colourway she would like, I presented Bek with a few different options – and she fell in love instantly with these totally divine chrysoprase cabochons. So did I, so I was really pleased when she chose them!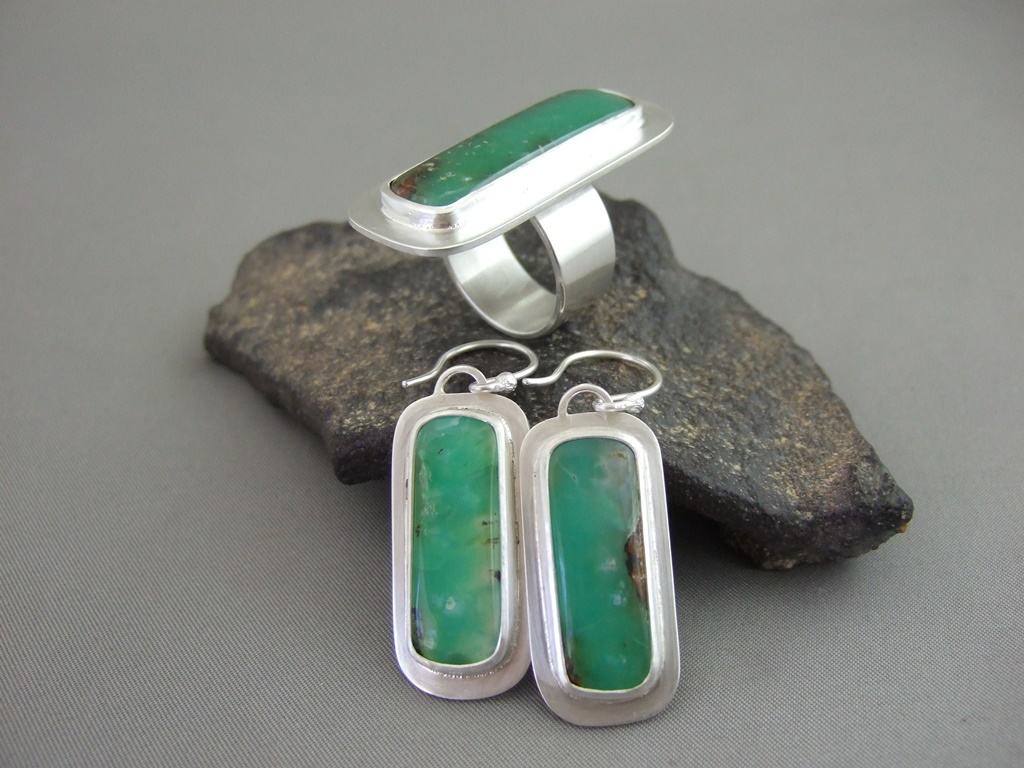 I love this set, and it was a joy to create. Let me know if you'd like your own – I'm always happy to go on a rock shopping spree!!