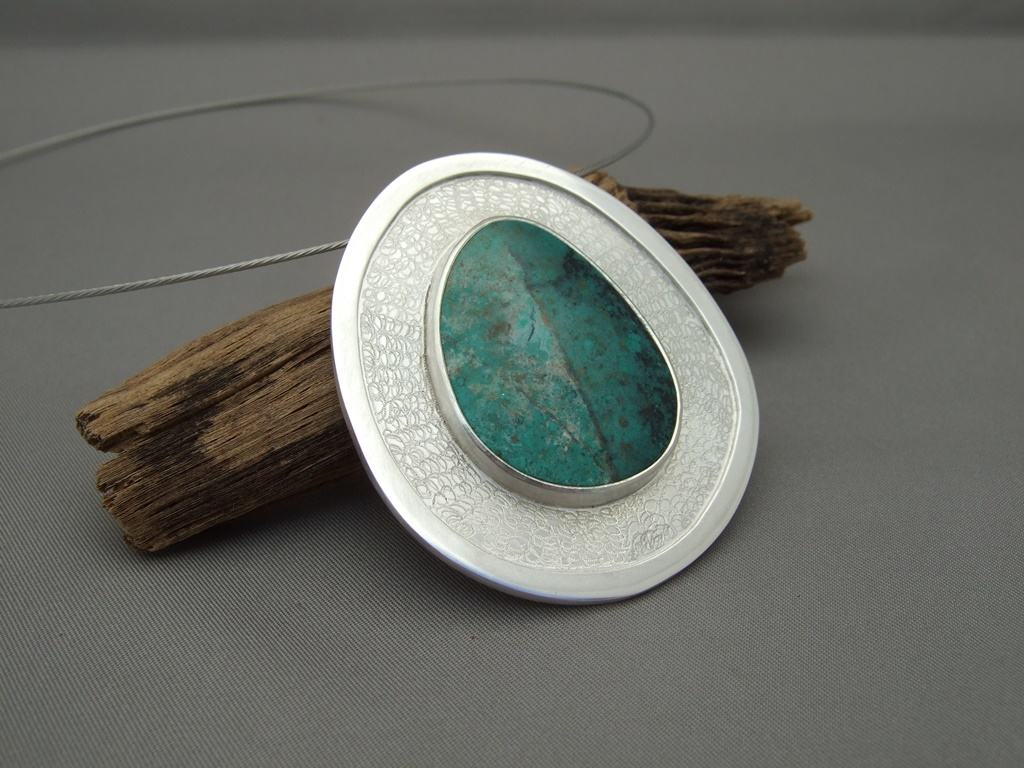 When I came across this beautiful piece of chrysocolla, I just knew I had to have it! My mum has a gorgeous close-up print of the bark of a gum tree hanging in her house, and this reminded me very much of that.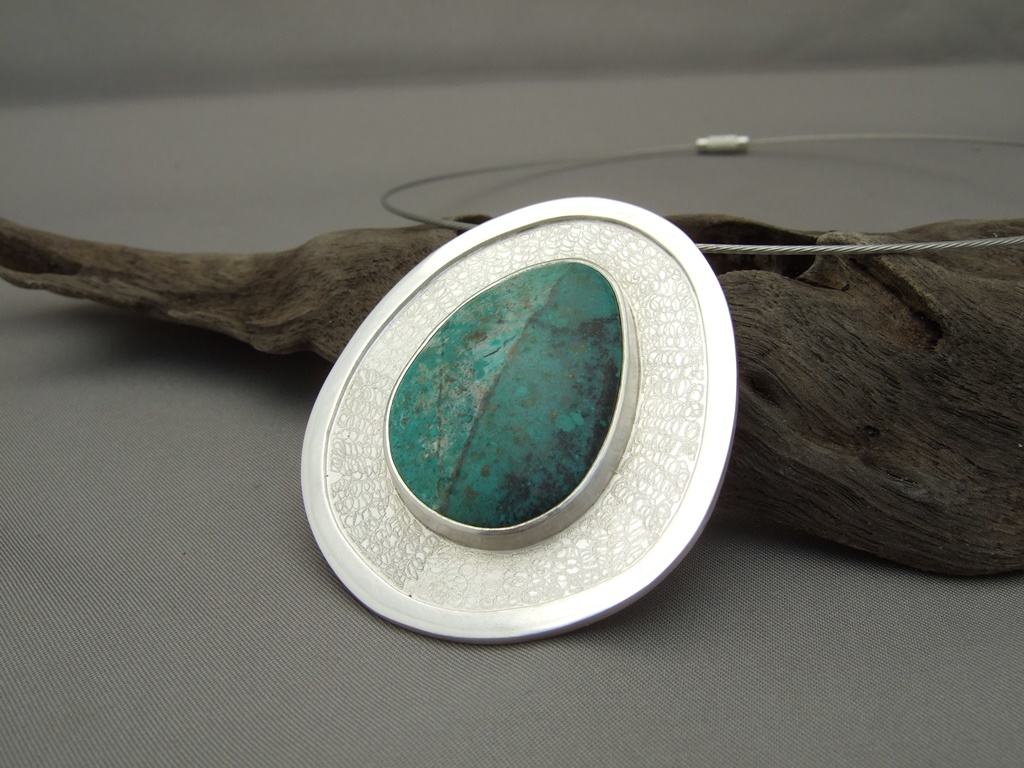 After some deliberation, and some collaboration, I created this pendant for her.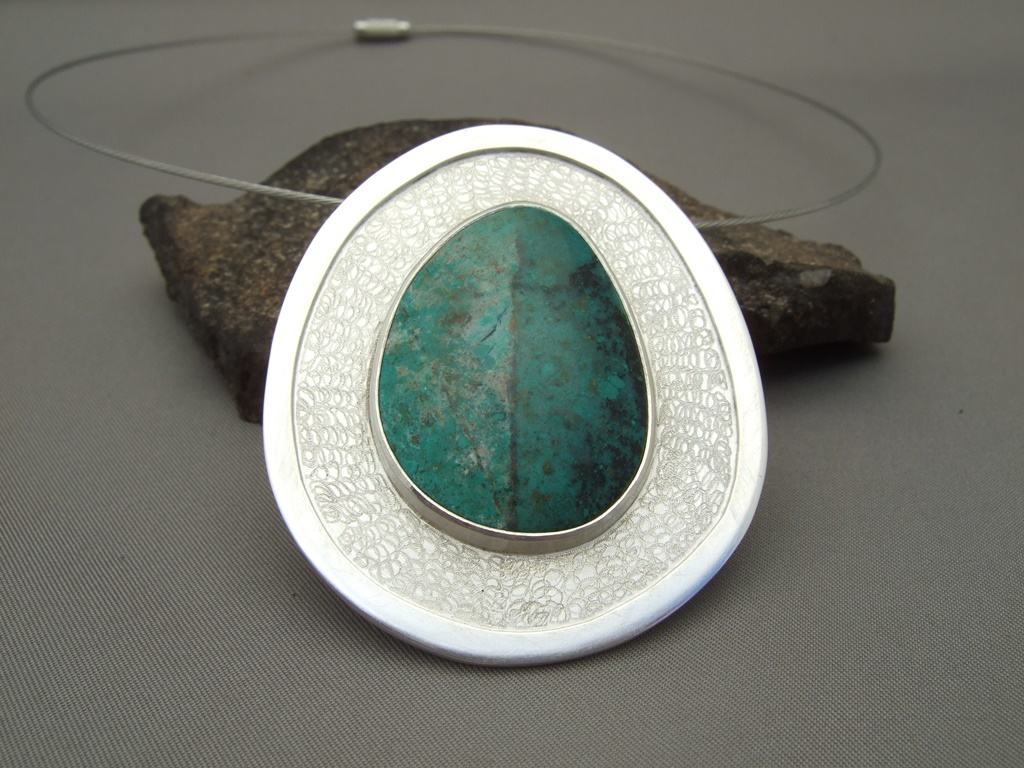 I was really happy with the way this piece turned out – I think it is one of my favs so far!