I came across this divine piece of Cherry Creek Jasper a while ago, and just finished making it into a ring for myself.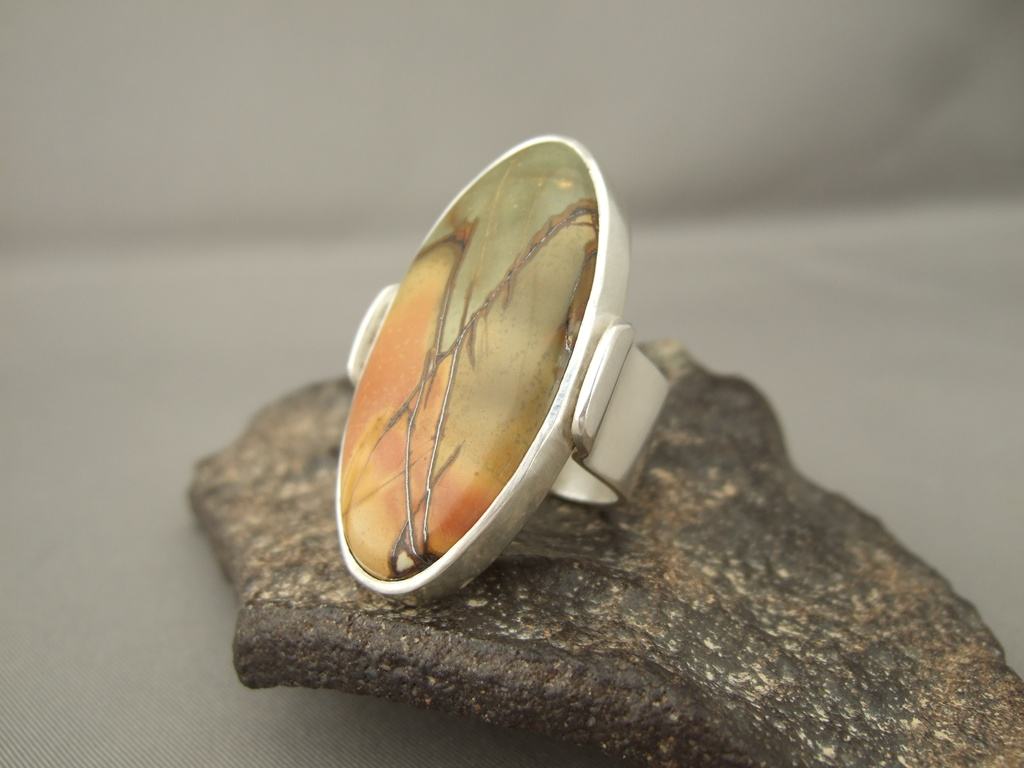 The design was partly inspired by my dear friend and classmate, Jane.  She makes beautiful rings, and her shanks are often very squared off at the ends.
I love the very organic nature of the stone.  Jasper is so hugely versatile!