Natasha contacted me after she saw my work on FaceBook, to ask if I could make her partner a ring.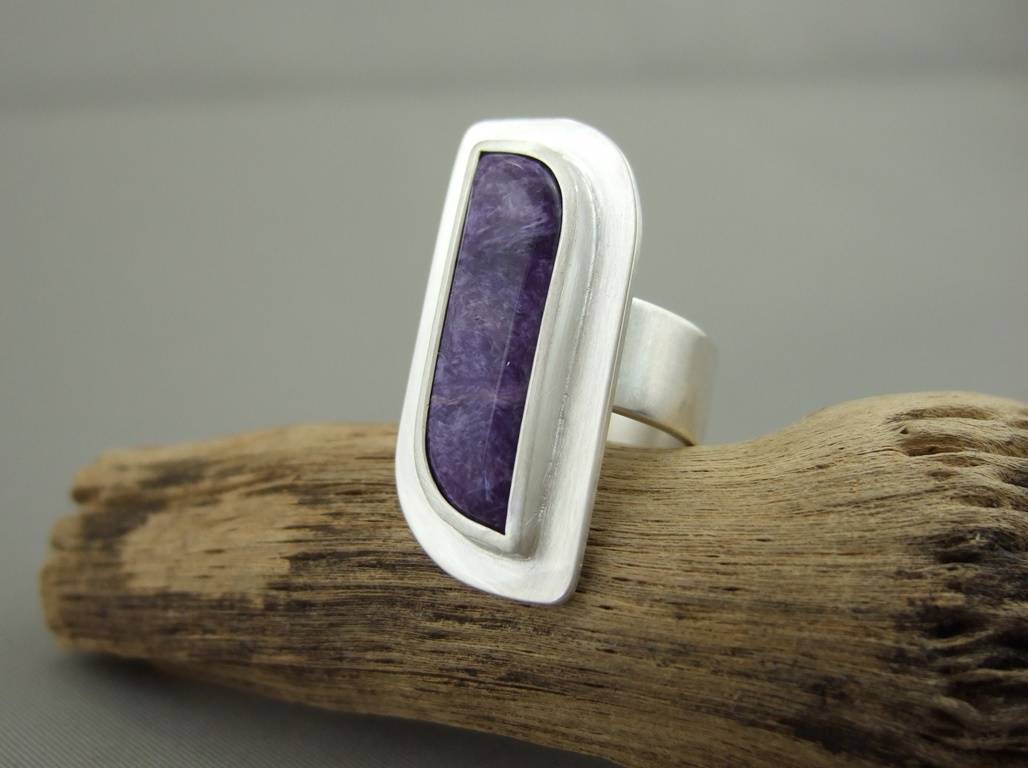 After some lovely email chat, I sourced a stone for her partner, and Natasha asked if I could also turn the piece of charoite I had in my gemstone collection into a ring for her mum.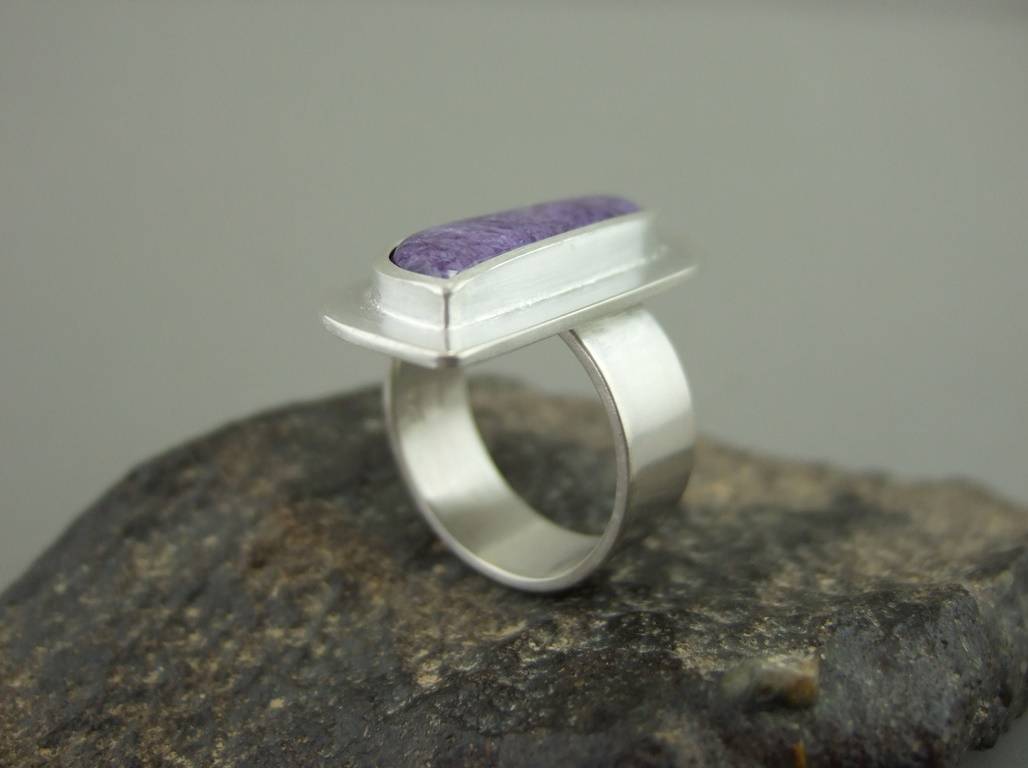 I'm so pleased with the way this turned out; I think it's gorgeous, and Natasha and her mum do too. I'm working on Natasha's next ring now. I love my job!