Maria, whom I previously created a gorgeous ocean wave jasper ring for, wanted a drusy agate ring too.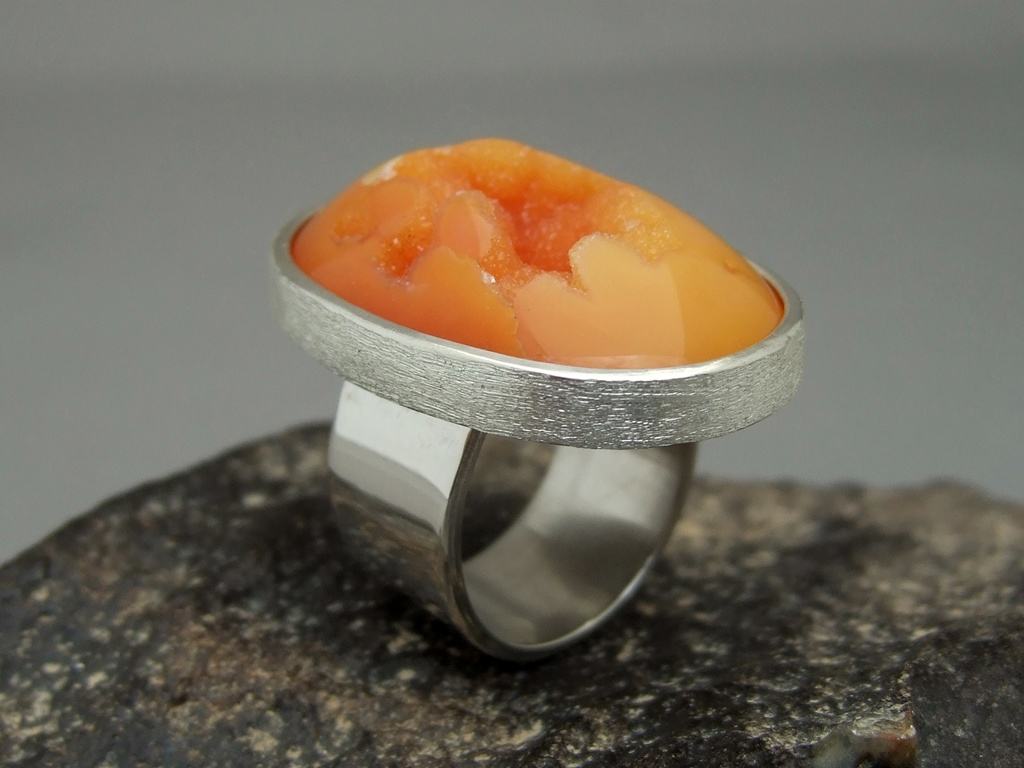 I was happy to show her the stones I have available! She chose this divine orange one.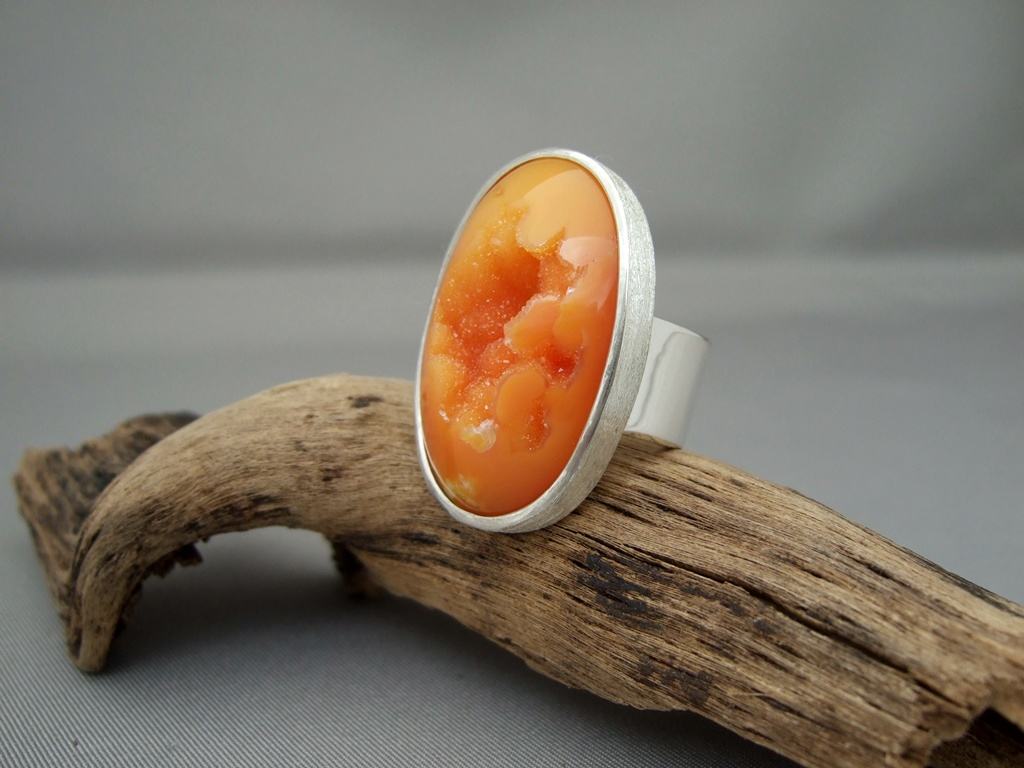 Thanks Maria! I confess I love this piece of drusy so much, I bought a similar stone in the same colour to make a ring just for me!