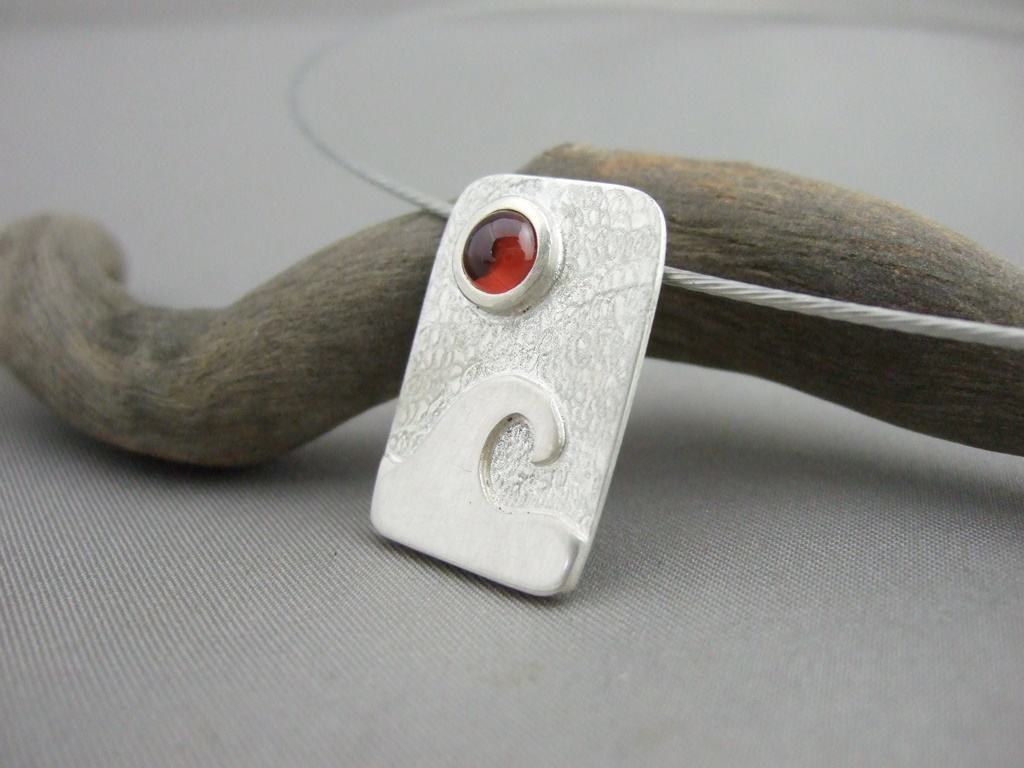 I was approached by a new father, who wanted to have a special piece made for his partner to celebrate the birth of their first child.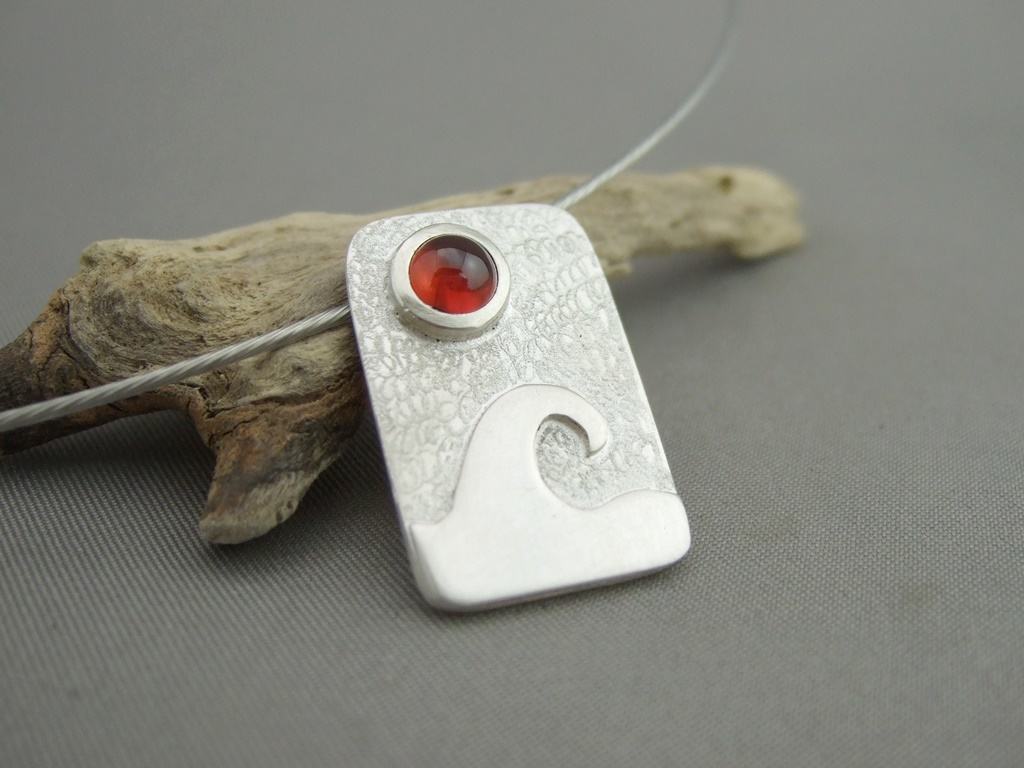 The design idea started with the baby's birthstone, which is garnet, and her mother's love of water. I provided a few quick sketches, and the lovely dad and I worked together to finalise the design.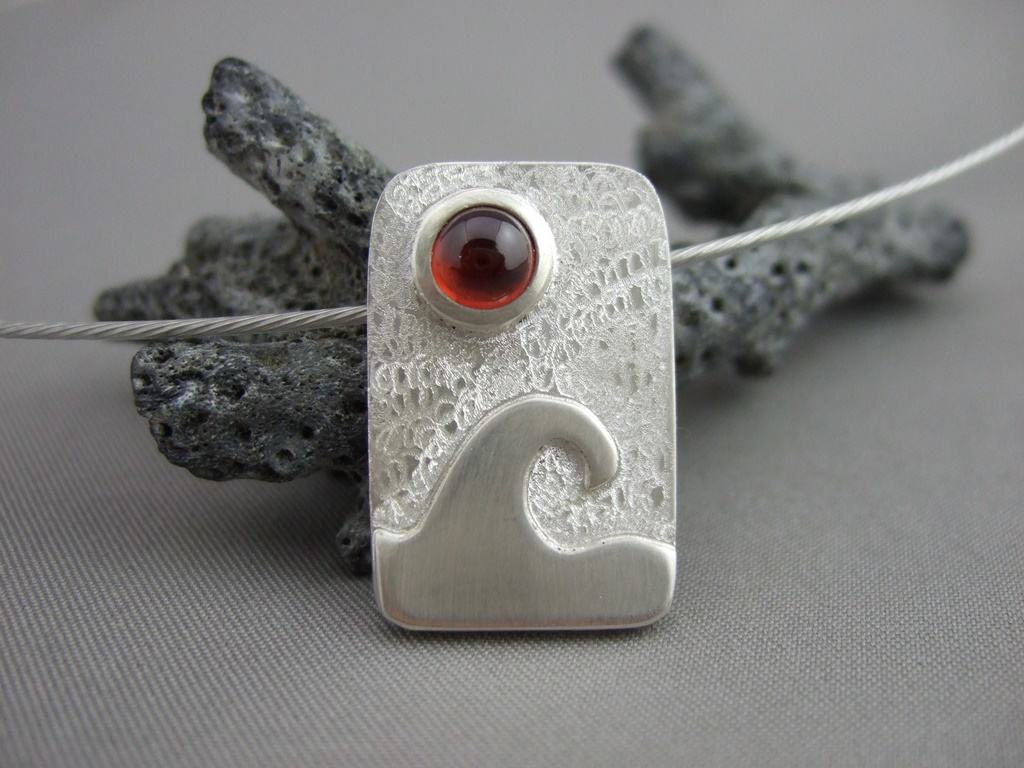 The baby's name is stamped on the back of the pendant, making it the perfect piece to treasure for a lifetime!